Top 7 Nations With Worst Record of Christian Persecution: Report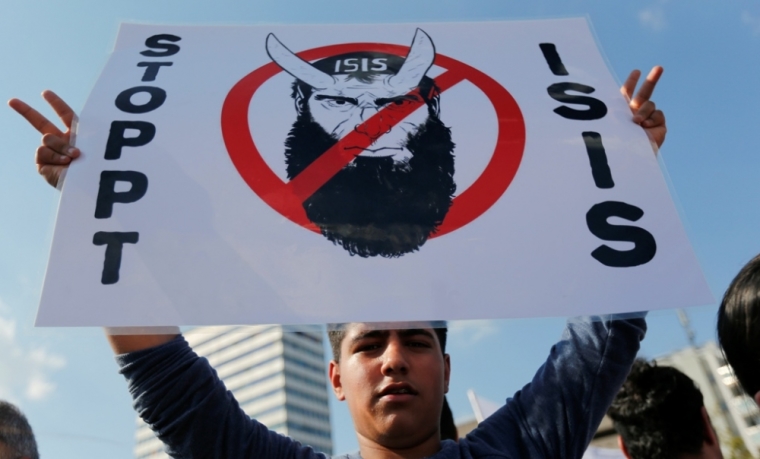 A global charity that investigates the persecution of Christians and other religious minorities has issued a new report that reveals believers are facing a rising level of intolerance and such severe oppression, particularly under seven nations of concern, that "it can scarcely get worse."
Persecution watchdog group Aid to the Church in Need released its 2016 "Religious Freedom in the World" report on Thursday, highlighting the growing cases of intolerance around the world, particularly between the time period of June 2014 and June 2016 — coinciding with the rise of the Islamic State terror group.
The report included case by case studies of a number of different countries around the world, and the religious discrimination people of faith face. Some of the most extreme forms of oppression were experienced by people in Iraq and Syria, including Christians and Yazidis, who have been targeted in an ongoing genocide campaign by IS.
One Yazidi boy trained for jihad in Syria shared the chilling words his radical instructors told to him: "You have to kill kuffars [unbelievers] even if they are your fathers and brothers, because they belong to the wrong religion and they don't worship God."
The report revealed that 196 countries were examined, with 38 showing "unmistakable evidence" of significant religious freedom violations. Twenty-three of those countries were placed in the top level "Persecution" category, while 15 others in the "Discrimination" group.
Religious freedom conditions "clearly worsened" in 14 countries, the report added, and only three — Bhutan, Egypt and Qatar — showed signs of improvement since the last study in 2014.
The seven nations where persecution was branded so extreme that "it could scarcely get any worse" include: Afghanistan, Iraq (northern), Nigeria, North Korea, Saudi Arabia, Somalia and Syria.
"A virulent and extremist form of Islam emerged as the number one threat to religious freedom and was revealed as the primary cause of persecution in many of the worst cases," the report noted.
It added that "religious hyper-extremism," such as the actions of IS in their quest to build a caliphate and kill off minorities, has been on the rise, characterized by mass killings, 'horrific' forms of executions, rape, and extreme torture such as burning people alive, crucifixions, or throwing victims off buildings.
The atrocities committed by Islamist radical groups in nations such as Syria, Iraq and Libya were called arguably some of the "greatest setbacks for religious freedom since the Second Wold War," with victims being subjugated to a system which "insults almost every tenet of human rights."
Other watchdog groups, such as Open Doors USA, have called on the global Church to resist being too self-centered, and instead reach out to help its brothers and sisters in need.
Open Doors President David Curry told The Christian Post in October that the factors that led to 2015 being the worst year for Christian persecution have stayed in place for 2016 as well.
"You still have rouge nations like Eritrea, North Korea, Sudan and others, who are not concerned about international justice laws, and are persecuting Christians within their government," Curry told CP at the time, ahead of the International Day of Prayer.
"I'm not encouraged yet by the response of the global Church, but I'm hopeful that they are going to wake up and see what is happening," he added.