ISIS Inciting Muslims to Betray Their Christian Neighbors, Destroying Trust, Bishop Says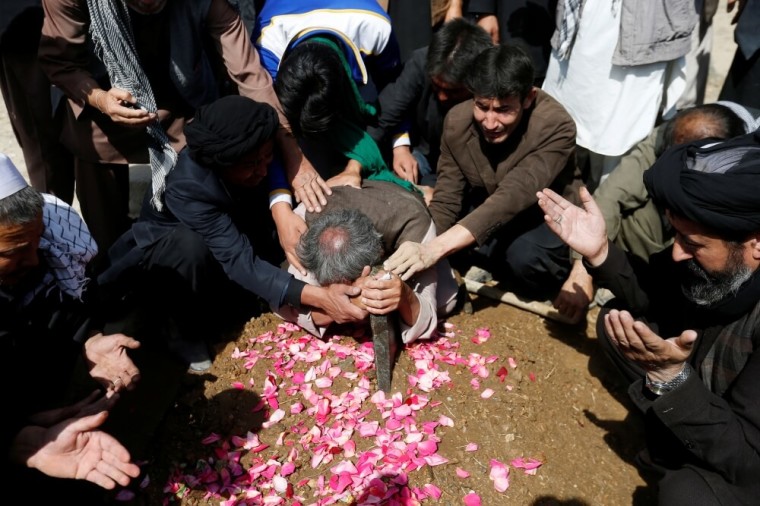 Bishop Francis Y. Kalabat of the Eparchy of St. Thomas the Apostle said that the Islamic State terror group pressured some Muslims in the Middle East to turn on their Christian neighbors, fueling the genocide against believers and destroying previously friendly relations.
Catholic News Service reported that Kalabat was speaking last week at the Catholic University of America in Washington, D.C., when he said that Chaldean Catholics, who are a minority in Iraq and Syria, are trying to maintain who they are despite the ongoing slaughter at the hands of IS and other elements of radical terror.
"Christianity in the Middle East has had so much life, but it is now being destroyed in Iraq, Syria and the other countries of the 'Arab Spring,'" he said, referring to the major uprising in several Middle Eatern countries in 2011 that led to political power changes, but was also exploited by extremist groups such as IS.
"If that is the spring, I'd hate to see the winter," Kalabat said, noting that Christians have suffered in various ways, most notably in IS-held territory where they are forced to choose between their faith, their lives, and ancestral homes their communities have lived in for thousands of years.
The bishop argued that IS "not only destroyed buildings, but they destroyed relations between neighbors. Many (Iraqi Muslims intimidated by Islamic State) turned in their Christian neighbors and that has built up a lot of mistrust."
Kalabat also noted that there are Muslims who are fighting for peace and to protect Christians, calling them "heroes" and "friends."
He called the persecution of Christians in the Middle East a crime that constitutes "the purposeful destruction of a culture, a faith, a human history and a human person."
There have been several stories reporting that some Muslims have helped their Christian neighbors escape IS from besieged towns in Iraq and Syria, only to be punished with death for their gesture.
Muslims reportedly helped a number of Christians escape from the Syrian town of al-Qaryatain earlier this year, but were later killed by IS as a punishment, Fides News Agency said in April.
"There were also Muslims killed in Qaryatayn while helping their fellow Christians flee the violence, in the hope of returning to live 'a quiet and peaceable life' in their land one day, as that provided for by St. Paul in the First Letter to Timothy," the report explained at the time.
Kalabat said in his remarks last week that Catholic Iraqis are fighting hard to survive, as hopes are rising that an international coalition of allies backed by the U.S. will continue pushing IS out of Iraq and Syria, but he said that many other challenges remain, such as a lack of jobs and educational opportunities and harsh living conditions.
"They (Iraqi Catholics) are survivors, but is it enough just to be in survival mode all the time?" the bishop asked. "Don't you want to live? Don't you want to thrive? Don't you want to be able to give?"
Juliana Taimoorazy, a Chaldean Catholic and ethnic Assyrian, said in a separate interview back in April that Christians are "on the brink of extinction" in the region.
"We gave a lot to Christianity as Eastern Christians, and we gave a lot to humanity as the Assyrian people: Our history is 6,700 years old, and we established the first library in the world, among other contributions," added Taimoorazy, who is also the executive director and founder of the Iraqi Christian Relief Council.