Top Vatican Official Cardinal George Pell Denies Multiple Accusations of 'Historical Sexual Assault'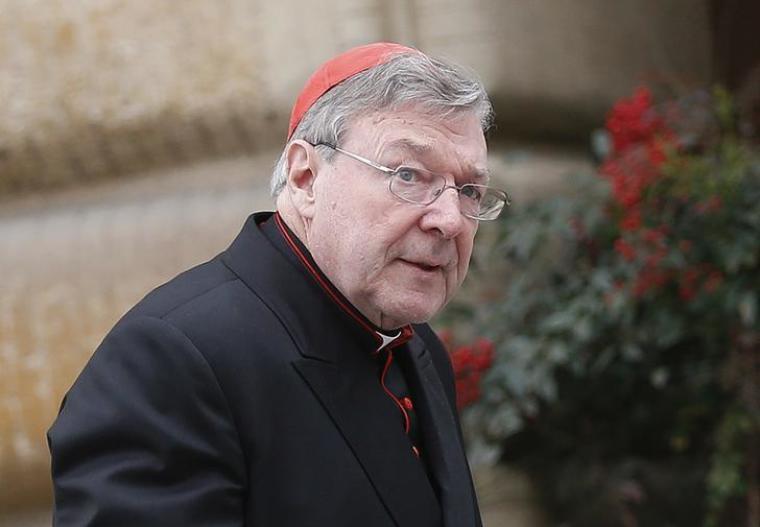 Facing "multiple complainants" of "historical sexual assault offenses," Cardinal George Pell, Pope Francis' chief financial adviser, vowed to "clear my name" after becoming the highest ranking Vatican official to be charged in the Catholic Church's saga of sex abuse on Thursday.
Police in Victoria, Australia, announced that they had notified Pell's lawyers of the charges, which he must respond to in court on July 18.
Responding to the charges at a press conference after the police announcement, however, a defiant Pell said he is "innocent" and ready to fight the "abhorrent" allegations.
"I'm looking forward finally to having my day in court. I'm innocent of these charges, they are false. The whole idea of sexual abuse is abhorrent to me," said Pell.
The 76-year-old high-ranking Vatican official who has been dogged by accusations of sexual abuse for decades, is described as the most powerful Catholic official after the pope.
George Pell admits walking Gerald Ridsdale to court was 'a mistake' #RoyalCommissionhttps://t.co/6tM79dDMhVpic.twitter.com/4cTgwvEPXa

— The Age (@theage) March 3, 2016
"These matters have been under investigation now for two years. There have been leaks to the media, there's been relentless character assassination and for more than a month, claims that a decision on whether to lay charges was imminent," he continued, explaining that the pope was informed about the investigation's progress.
He said the pope had granted him leave to fight the charges.
"Having become aware of the charges, Pell, acting in full respect for civil laws, has decided to return to his country to face the charges against him, recognizing the importance of his participation to ensure that the process is carried out fairly, and to foster the search for truth," The Holy See said in a statement confirming the leave.
"The Holy Father, having been informed by Pell, has granted the cardinal a leave of absence so he can defend himself."
Despite his vigorous denial of the charges however, a report by The Washington Post highlights Pell's association with sex abuse allegations and Gerald Ridsdale, his former housemate and ex-chaplain of a religious school in the Victorian city of Ballarat.
Ridsdale, said the Post, was charged in May 1993 with 30 sex abuse offenses. All of the offenses happened while Pell was education vicar of Ballarat. Ridsdale went on to receive a 15-year prison sentence after pleading guilty in 1994 to 46 counts of sexual abuse, the Post further noted.
Ridsdale received an additional four years after admitting to almost three dozen more charges in 2006. Then in 2013, he received an additional eight years in prison after more offenses came to light including charges from his nephew, who testified that he told Pell about Ridsdale's abuse in 1993.
The nephew alleged that he was ignored but Pell denied he was informed of the abuse. Risdale has since confessed that his victims could be in the "hundreds."
Pell, however, agreed to support Ridsdale by walking with him into the courthouse in Melbourne during his 1993 criminal trial.
When The Royal Commission asked the now much more powerful Vatican official why he walked with Risdale, he explained he might not have if he had known what Ridsdale had done.
"I had some status as an auxiliary bishop and I was asked to appear with the ambition that this would lessen the term of punishment, lessen his time in jail," Pell said.
"I walked with him following the Christian conviction that it's an appropriate activity to be kind to prisoners," he added. "The separation of the sheep from the goats is their acts of kindness we do to people, including those who are prisoners and those who are at the bottom of the pile like Ridsdale."