Traditional Marriage Group Calls for Boycott of JP Morgan Chase Over LGBT Survey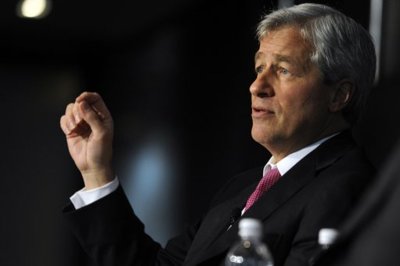 A group advocating for marriage being legally recognized as only being between one man and one woman has called for a boycott of JP Morgan Chase.
National Organization for Marriage announced its boycott of the financial company earlier this week due to a survey the company did of employees that many believe was meant to punish employees who disagree with pro-LGBT positions.
Joseph Grabowski, director of communications for NOM, told The Christian Post that the idea for the boycott came when "Chase asked its employees in their annual survey whether they were 'allies' of the LGBT community."
"The employees themselves broke this story to outside media sources because they recognized that this was no only an inappropriate question, but also that it created an unhealthy work environment," said Grabowski.
"We launched this boycott to stand in solidarity with Chase employees and customers who were offended by this survey. We also launched it to demand answers and an apology from Chase, after we uncovered evidence that they were misleading the public about it."
Known as "Void Chase," the boycott came after a Breitbart News report showcased evidence that JP Morgan was having employees take a survey wherein they were asked if they were supportive of the LGBT community.
"Many employees have expressed fear that such a question was asked for the first time in what is a yearly survey. Though the survey is voluntary, they say their bosses pressure them to fill it out," reported the conservative news outlet.
Breitbart.com and NOM have shown on their websites what is reportedly a screenshot of the question, as well as arguments against JP Morgan supporters that the survey was optional and anonymous.
"While Chase has claimed the survey was anonymous, we have proof that employees were required to log in with their unique ID number to take the survey, so the answers to the questions were tied to each employee's identity," said Grabowski told CP.
"Chase has a lot to answer and apologize for, and their continual evasion and obfuscation does not reassure the public that there was no impropriety in the intent behind the survey."
JP Morgan Chase labels itself "one of the oldest financial institutions in the United States. With a history dating back over 200 years …"
"We are a leading global financial services firm with assets of $2.4 trillion. We operate in more than 60 countries. We have 260,000 employees," reads Chase's website.
Chase also has a section on its website titled "Diversity & Inclusion," which includes comments from Jamie Dimon, chairman and CEO of the company.
"Nothing is more vital to the long-term growth of JPMorgan Chase than our ability to attract and retain talented and dedicated employees," stated Dimon.
"Success at our firm requires that employees treat clients and customers respectfully and fairly and stay true to the values embedded in our culture: personal commitment, honesty, teamwork, diversity and community awareness," he added.
This is not the first boycott that NOM has overseen. A couple years ago the traditional marriage advocacy group launched "Dump Starbucks," an effort to boycott the popular coffee chain over its corporate advocacy for same-sex marriage legalization.
"On Jan. 24, 2012, Starbucks issued a memorandum declaring that same-sex marriage 'is core to who we are and what we value as a company,'" reads the Dump Starbucks webpage.
"A portion of every cup of coffee purchased at a Starbucks anywhere in the world goes to fund this corporate assault on marriage. We urge consumers across the globe to join the Dump Starbucks campaign."
According to Grabowski of NOM, the Void Chase boycott of JP Morgan Chase has as of Thursday morning garnered over 3,000 pledges.