Trans-identified suspect admits to setting historic church on fire after hearing voices in head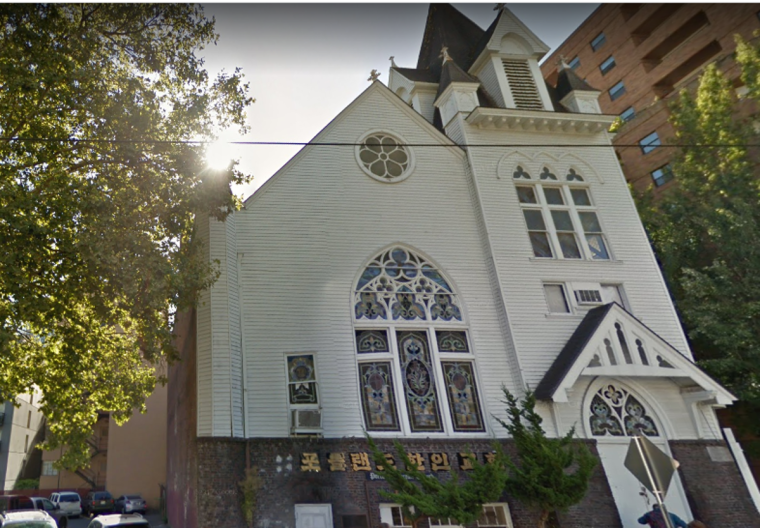 A trans-identified individual has been arrested for setting a historic Portland church on fire after confessing to the crime and telling law enforcement that mental illness may have motivated the act of arson. 
The Multnomah County District Attorney's Office announced Thursday that Cameron David Storer, 25, was arrested in connection with a Jan. 3 fire at a vacant building that once housed the Portland Korean Church in Portland, Oregon.
The blaze resulted in the partial collapse of the south side of the church as well as the roof. Storer faces multiple charges related to the fire: two counts of arson in the first degree, one count of arson in the second degree and two counts of burglary in the second degree. 
The Multnomah County District Attorney's Office statement repeatedly referred to Storer as "they," suggesting that the suspect is trans-identified or nonbinary. Additionally, the document notes that Storer repeatedly asked to be called "Nicolette" after he turned himself into the Multnomah County Detention Center and confessed to the fire.
"Storer stated that they wanted to 'take credit' for the fire and shared a series of details about the incident during a subsequent interview with law enforcement indicating that they set the fire with a Bic lighter," the statement asserted. "Storer stated that they heard voices in their head saying they would 'mutilate' Storer if they did not burn the church down and that they had planned it up to one day in advance. Storer also reported taking approximately 10 oxycodone daily due to a previous injury and that they had a history of schizophrenia."
The Multnomah County District Attorney's Office requested Storer remain in detention without bail.
The Willamette Week reports that Storer also identifies as "Nicolette Fait," and reports from the courtroom and social media suggest that the defendant identifies as female.
A 2011 news article about the building being for sale states that it was originally built in 1905 as the First German Evangelical Church. 
On Wednesday, Portland Fire & Rescue announced on its Twitter account that the "third alarm fire at SW 10 & Clay caused significant damage to structure and building deemed unsafe," indicating that the building was slated to be demolished the following day.
On Thursday, Portland Fire & Rescue reported that "the scheduled demolition of the Portland Korean Church is delayed and will not begin this morning."
Subsequent tweets stated that "demolition of the church will begin tomorrow-1/6/23-around 10 AM," predicting a "slow methodical operation with the total duration unknown." The Portland Bureau of Transportation assumed control over the area, and "the demolition process is expected to run through the weekend." 
The Portland Bureau of Transportation posted a tweet Saturday containing a statement from the Portland Streetcar, which proclaimed that "the demolition of the burned structure at SW 10 & Clay is wrapping up."