'Transformers' Actor Glorifies God for Helping Him Overcome Drug Dealing, Suicidal Thoughts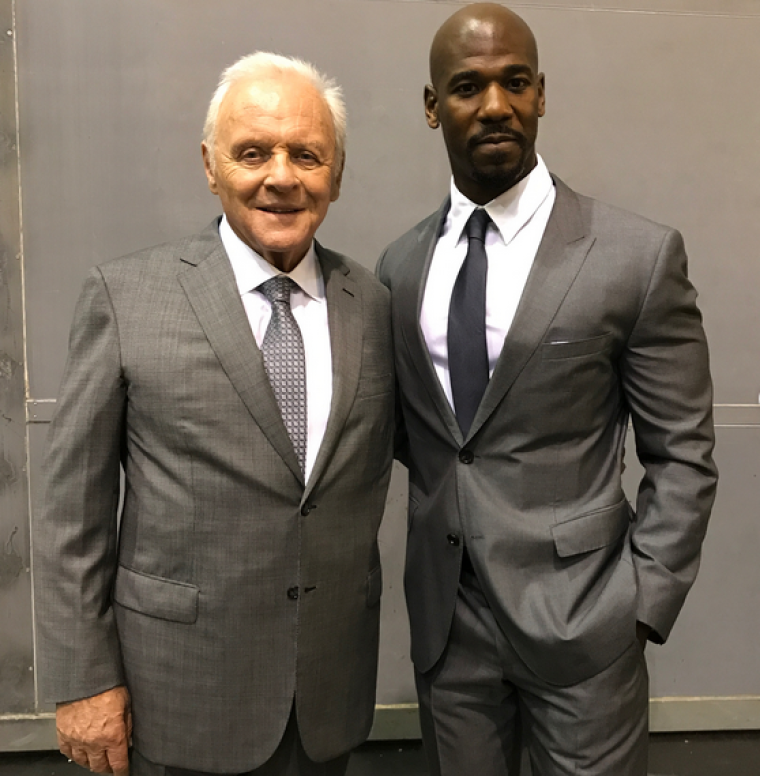 From selling drugs to joining the Navy SEALs, actor Remi Adeleke is giving God all of the credit for his role in the new blockbuster movie, "Transformers: The Last Knight."
Adeleke, who plays a TRF lieutenant in the film that released in movie theaters nationwide on Tuesday, made his I AM SECOND debut where he spoke about his childhood growing up in the Bronx, New York, and the absence of a male role model in his life which led to him stealing from his mother and selling drugs. His father was a well-known engineer in Nigeria, but following his death in 1987 Adeleke and his mother moved to New York City.
In 2002, Adeleke joined the Navy SEALs and began training in Alaska after he heard a voice urging him to go.
"One day I was laying in bed, a voice kept on pressing upon me that I needed to join the military," he recalled in his I AM SECOND testimony. "While I would walk through this wilderness I had time to reflect in the silence. I started thinking about how I treated my mom and people I love."
The yearning for a paternal presence turned into one of the lowest points of Adeleke's life where he contemplated suicide. It was then that he began to call on the name of Jesus.
"I started having suicidal thoughts. I was at the lowest point of my life," he recalled. "I didn't know anything about the Bible but I just literally began to cry out to Jesus."
Adeleke began to surround himself with other Christians who were serious about embodying biblical principles.
"All I wanted to do was to be with Him," he recalled.
After spending 13 years in the military, Adeleke said God told him, "it's time for you to move on."
But Adeleke found himself growing angry with God when opportunities were not awaiting him after he retired from the Navy SEALs. Adeleke expected his phone to be ringing off the hook. Instead, he found himself worrying about how he would take care of his wife and unborn baby with only six months-worth of savings.
"We contemplated getting a divorce," Adeleke admitted. "I got so frustrated. I got mad at God. "
God didn't forsake Adeleke and his family. A Hollywood film advisor whom he previously worked with on a television show was looking to cast him for "Transformers."
"She said, 'I've been trying to find you for a movie that is filming tomorrow. 'The Transformers,'" Adeleke recounted. "The director was Michael Bay, the same one who inspired me to be a SEAL."
Looking back at his testimony, the budding actor believes God had a hand in it all.
"You know, when I look at my story from the Bronx, to the military, to a marriage, being a father, now having a career in acting — if there's one word to sum it up: God,"  said Adeleke, who's the father of two young children. "He's been with me throughout my entire life. He's used it all to bring me to where I'm at today."
When speaking to the Life of Valor men's ministry created by another Navy SEAL, Adeleke said he's now using all of those experiences to glorify God.
"I truly believe that God allowed me to go through all that I went through in order to make me the man I am today," he said. "He was building my story; a story that would one day be used for His glory."