'Grey's Anatomy' Stars Wrap Up Production of Christian Film 'Indivisible' on Military Family's Fight for Marriage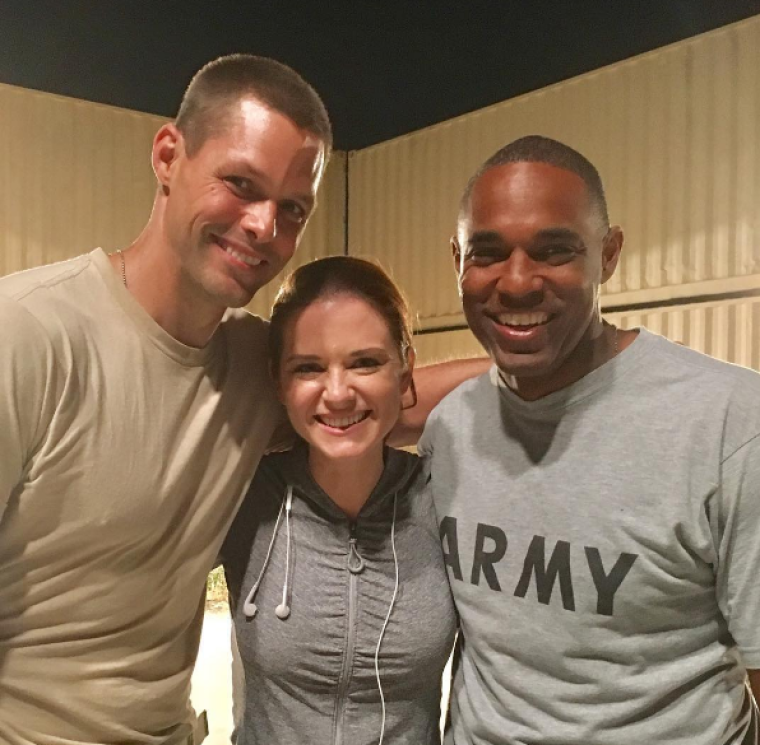 "Grey's Anatomy" star Sarah Drew just finished up production on her newest faith-based film, "Indivisible," which follows the true story of an Army chaplain's fight to save his marriage.
The rare telling follows the inspiring real life account of an Army Chaplain Darren Turner — a decorated Iraqi war vet — who comes home and faces an unexpected emotional struggle that threatens his marriage and the future of his family.
"Indivisible" features two "Grey's Anatomy" actors in the leading roles, Sarah Drew who plays Chaplain Turner's wife, Heather Turner, and Justin Bruening as the chaplain.
In addition to starring in the faith-based movie, Drew, who is an outspoken Christian, also serves as executive producer of the film.
"The heart of the film is about marriage," the actress said in a statement shared with The Christian Post. "The military is the setting through which we tell a story about what it means to fight hard for the vows you make on that day you stand before God and before your community and you say, 'I will love you until the day I die.'"
According to the synopsis, "Darren and Heather Turner are ready to follow their calling: serving God, family and country. But when war etches deep battle scars, the Turners' once-solid marriage lies in peril. Shaken and forever changed by what they've experienced, the couple now faces their toughest battle: the fight to save their marriage."
During his time in Iraq, Turner lost many of his Army friends, making it very difficult for him to settle back into civilian life. Eventually, it all spilled into his marriage and the couple separated until God intervened.
"God was at work in my life and in my marriage even as I did everything I could to walk out on Him and everyone else," Chaplain Turner said. "He accomplished a miracle in our family. It's encouraging to us that it matters to people, that it wasn't in vain, that there is purpose even in our heartbreak."
Pastor Lynn Holmes, CEO of Calvary Pictures, also said in the statement that "Indivisible" shows that people were never meant to live life on their own strength.
"When you invite God, even into your marriage, your marriage is so much better. Most people in ministry have gone through a lot of pain, and God never wastes those difficulties. He never wastes that pain," Holmes said.
The Iraq scenes were filmed near Santa Clarita, California, north of Los Angeles, at the Middle East Village set on Blue Cloud Movie Ranch. Overall production took 32 days with 22 days in Memphis and 10 days in California.
David Evans, director of the film, shared that he originally set out to do a fictional story about an Army chaplain, but came across Chaplain Turner's story and believed it was worth sharing.
"When only half of all marriages survive these days, a true story of a couple's fight to save their family had to be told," Evans stated.
"Indivisible" will be released in 2018, and in addition to Drew and Bruening, the film will also feature Jason George ("Grey's Anatomy") as Michael Lewis, Tia Mowry ("Sister, Sister") as Tonya Lewis, Eric Close ("Without a Trace") as Lt. Col. Jacobson, Madeline Carroll ("MR. POPPER'S PENGUINS") as Amanda Bradley, Tanner Stine ("The Thundermans") as Lance Bradley, and Skye P. Marshall ("Grey's Anatomy") as Shonda Peterson.