Transgender Driver's License Bill Derailed After Vote Forced on the 73 Facebook Gender Options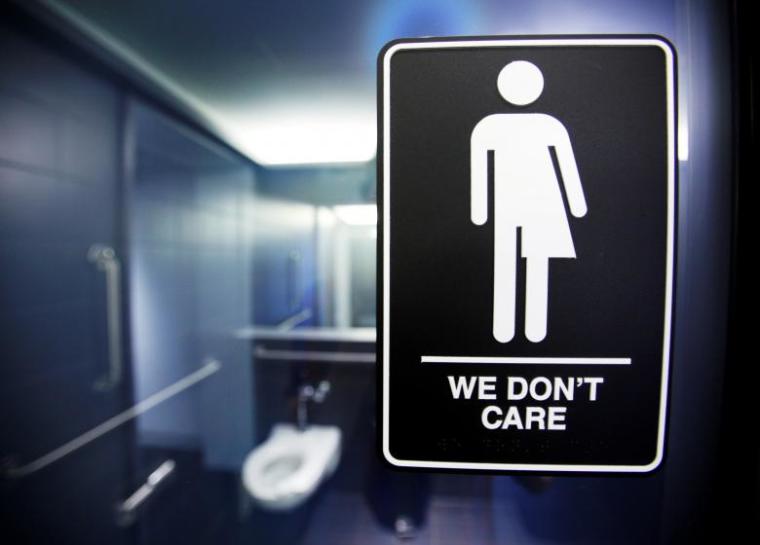 A bill to allow a third gender option on Massachusetts drivers licenses was derailed last month after a legislator forced a vote on the 73 gender options available on Facebook.
The bill passed through Massachussetts state Senate earlier this summer and was expected to sail through the state House of Representatives, both of which are dominated by Democrats, and be signed into law by Gov. Charlie Baker, a socially liberal Republican.
But the bill was ultimately withdrawn due to the efforts of one Republican Rep. Jim Lyons of Andover, MA, who decided to challenge it on its merits and utilize the legislative procedures at his disposal at a critical time.
Lyons moved to require the chamber to vote on dozens of other gender options in addition to the "X" designation for trans-identified persons the bill originally called for. He put forward 73 amendments, demanding a vote on each of the available genders that he had tallied on Facebook, among them "cis woman," "gender fluid," "gender variant," and "genderqueer."
As is procedurally required, each of the amendments were to be given 10 minutes for debate and three for voting. With the knowledge that his Democratic colleagues could not explain away any of the genders without undoing the ideology of transgenderism — which holds that biological sex is socially constructed and gender is innate — Lyons introduced each of the 73 genders as a separate amendment on the evening of July 31.
After he filed 35 of the gender amendments, House leadership saw that he was running out the clock and they would not have sufficient time before the midnight deadline to pass the drivers license bill and other legislation on the docket.
The Democratic leadership withdrew the bill at 10:45 p.m.
"Rep. Lyons called their bluff and demonstrated where the logic of this uncoupling of identity from reality ultimately leads," said Andrew Beckwith, president Massachusetts Family Institute, in a statement to The Christian Post Monday.
In a Boston Herald column last week, New England radio host Howie Carr concurred.
"The legislative leadership couldn't rule any of his gender amendments out of order as absurd, because if they did, it would be giving away the game. They would be admitting that the 'X'-ercise was preposterous on its face."
In recent months in a handful of U.S. states, Canadian provinces, and in nations around the world, third gender identity markers, usually appearing as "X", are being allowed on birth certificates, drivers licenses and other legal documents for persons who self-identify as transgender or non-binary.
Last week the German Cabinet moved to allow gender "diverse" as its third option for the national birth register.