Transgender Politician in England Called 'He' Instead of 'She' Files 'Hate Crime' Complaint With Police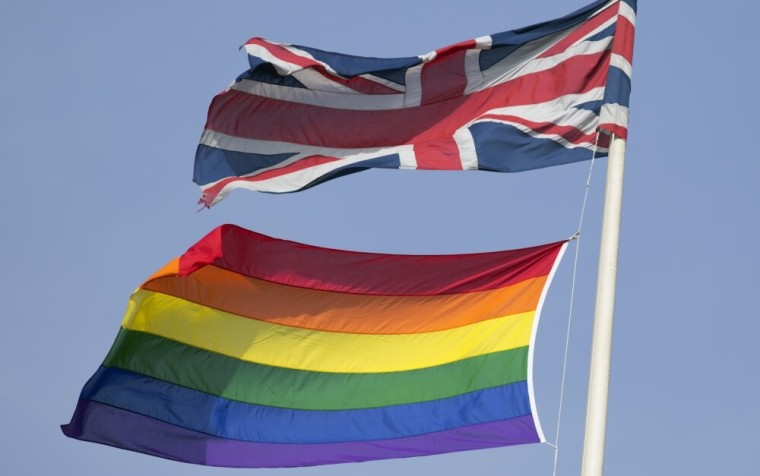 A transgender politician from Bolton, England, who was born a male but transitioned into a female, has complained to police about a "hate crime" in which a fellow councilor used the wrong pronoun when addressing the politician.
"For someone in the highest public forum of the town to feel transphobia was acceptable is shocking. It is not acceptable in Bolton — it shouldn't be acceptable anywhere," said the politician, Zoe Kirk-Robinson, after the town's former mayor Guy Harkin used the word "he" instead of "she."
Kirk-Robinson added: "Bolton has a problem with hate crime and for Harkin to engage in a personal attack against me in this matter only serves to legitimise transphobia in the eyes of the average bigot — which makes life harder for all LGBT people."
Breitbart News reported that Harkin has apologized and explained that he committed only an accidental "slip" in using the wrong pronoun, but Greater Manchester Police are investigating it as a potential hate crime.
"Hate incidents will not be tolerated in Greater Manchester," a GMP spokeswoman said, according to BBC News.
Harkin rejected the accusation that he used the "he" pronoun as a means of personal insult toward Kirk-Robinson.
"I was utterly unaware of this slip of the tongue until it was pointed out to me the day after the meeting," the former mayor told Pink News.
"I offered immediately to apologise as there is not a homophobic or any kind of phobic bone in my body."
Kirk-Robinson insisted, however, that Harkin had no base on which to make the mistake.
"If I'm truthful, it hurt a lot. The guy had no reasons to ever suggest that I was male, he has never met me as a male," the Bolton politician said.
"I transitioned over 10 years ago and I have lived in Bolton for seven, going on eight years, he never met me before I transitioned."
Harkin told Manchester Evening News on Tuesday that he had not yet been contacted by police over the matter.
"I understand from the leader of the council that the police have not accepted Coun Kirk-Robinson's view that a slip of the tongue followed by a prompt apology constitutes a 'hate crime,' they have not been in contact with me," he said.
Several Western governments have been cracking down hard on allegedly transphobic remarks, with Canada's Liberal Party government making news in May by introducing a bill that would make anti-transgender speech punishable by up to two years in prison.
"As a society, we have taken many important steps toward recognizing and protecting the legal rights for the LGBTQ2 community — from enshrining equality rights in the Canadian Charter of Rights and Freedoms to the passage of the Civil Marriage Act," Prime Minister Justin Trudeau said in a speech earlier this year.
"There remains much to be done, though. Far too many people still face harassment, discrimination, and violence for being who they are. This is unacceptable."