Travis Greene, RCA Executive Talk Bridging Racial Divide With Gospel Music (Interview)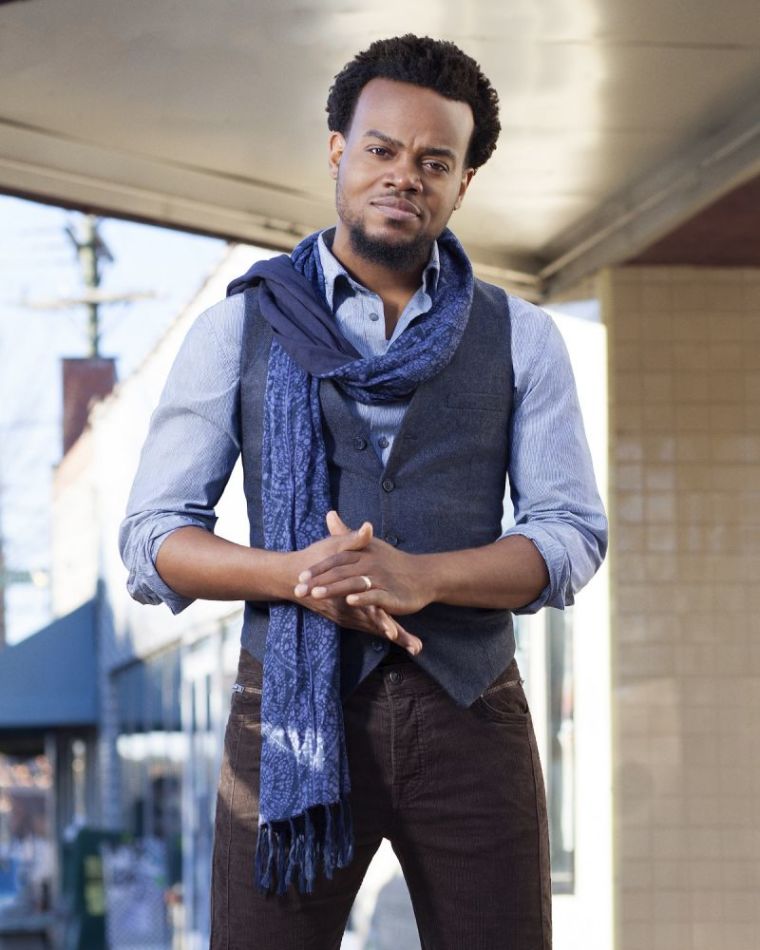 Could gospel music be a conduit to repair racial divides in the body of Christ?
Phil Thornton, the SVP and general manager of RCA Inspiration, believes so. Just before Friday's release of the 20th edition of the gospel music compilation record and DVD, WOW Gospel 2017, Thornton told The Christian Post that he and his team are working to bridge the gaps that exist in the Christian community through music.
For the record executive, that means encouraging collaboration among artists across multiple genres within the Christian music industry.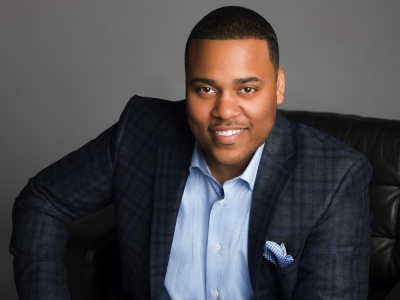 "I'm excited to be a part of the movement that will hopefully bridge the gap because I'm encouraging some of our gospel artists to collaborate with some of the Contemporary Christian Music and Southern Roots Gospel artists in the different spaces. We're really being active there," he revealed. "I'm excited because for so long there's been so much divide and separation, I mean we're all serving the same God."
Earlier this week, Grammy Award-winning gospel music star and syndicated radio show host Erica Campbell of "Get Up! Mornings With Erica Campbell" shared similar sentiments on Twitter.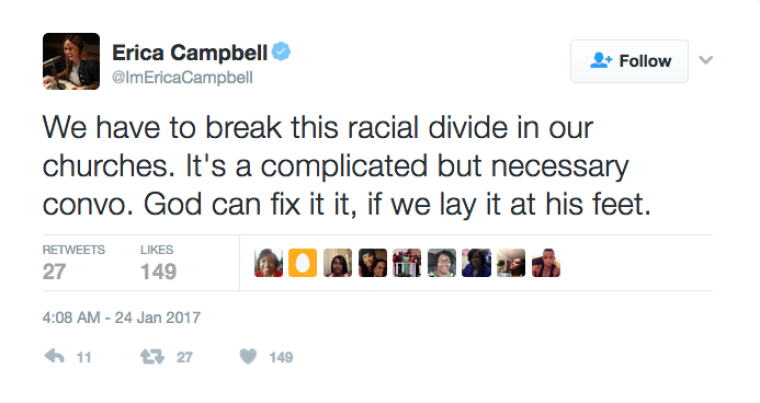 "We have to break this racial divide in our churches," Campbell tweeted Tuesday. "It's a complicated but necessary convo. God can fix it it, if we lay it at his feet."
Travis Greene, the gospel music star who was named Billboard's #1 Gospel Airplay Artist of 2016, saw just how much of a bridge gospel music can be to unify different races when he performed at President Donald Trump's inaugural ball last week. A number of black entertainers were public about turning down invitations to perform at the events honoring the newly sworn-in president who has been accused of being a bigot in major media outlets, including The New York Times.
However, Greene discovered that even while he was a part of a very small minority of black people in attendance among thousands, the inaugural ball was filled with Christians who enjoyed his music.
"What was very shocking was the greater majority of the crowd were Christians. People were running up to me and really thanking me for coming," he revealed on Campbell's radio show Monday. "I think one of the reasons among many that God had me do it was because I think it was a great bridge and representation for the urban community and the church at large."
When he spoke to The Christian Post Thursday, Greene insisted that he was given more than just an opportunity but had a responsibility to spread the gospel in places others may deem unconventional.
"It's our responsibility to be spiritual before we're emotional. I think there's a possibility to seek God and then live based off of His love and not us feeling a certain type of way about whatever," he told CP. "We should look for any and every opportunity to engage the culture and share the message of hope wherever, however that's possible. Whether that's in a nightclub or inauguration."
As a high level executive responsible for day-to-day operations at Greene's label, Thornton revealed that Greene is continuing to make efforts to bridge any racial gaps that may exist with music — like one race gravitating more toward CCM music while another may favor gospel. For Thornton, it's important for his artists to blur those lines by being intentional with their collaboration efforts.
"Gospel is one of those genres while some people want to associate it with one race or demographic but it's for everybody. I think gospel music will be very instrumental in helping to bridge the gap globally," Thornton said. "We're working on Travis Greene's forthcoming record now and we're encouraging Travis to have some collaborations on his album. We're even exploring features for other artists with Travis specifically and just creating the dialogue."
For Greene, who is also the pastor of Forward City Church in Columbia, South Carolina, it's important to use his craft as a means to spread the gospel beyond his comfort zone.
"We have the greatest message on the planet and we have to get uncomfortable enough to take that message out of our churches, into the world that needs it. The Bible says in Matthew 5 very plain that we are the salt and light of the world ... not in church," Greene told CP. "So we've got to get out of the salt shaker. We've got to get out of this concentrated place and take it to the world."
Thornton is using his industry contacts and experience to make that happen by reaching out to well-known mainstream artists such as R. Kelly and Bruno Mars for collaboration efforts with songwriting. But before the world witnesses the fruits of that, Thornton insisted that they have a lot to be excited about with the double disc and DVD collection release of WOW Gospel 2017.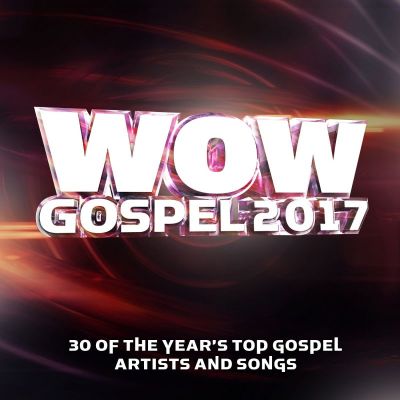 The 20th edition record features hits from the biggest names in the gospel music industry like Kirk Franklin, Anthony Brown, Hezekiah Walker, Jekalyn Carr, Marvin Sapp, Shirley Caesar, Tamela Mann, Donnie McClurkin, William Murphy and Greene, among others. When the collection began 20 years ago, Greene's mother was fighting for her life and played the WOW Gospel CD constantly.
"It is really kind of surreal, it's one of those things where as a fan of gospel I had to take a step back and take a deep breath. I remember my mother ... we were planning for her funeral and we would listen to WOW Gospel every day," he recalled. "Now 20 years later, she's still alive calling to interrupt my studio sessions to let me know I have toilet paper in my closet. It's such a joy and I think that's what makes this record so special."
While it is a gospel record, Thornton and his team at RCA made sure to include sounds that would inspire the contemporary and traditional listeners.
"I'm a believer in spreading the good news and giving people music they can listen to in tough times. That doesn't mean music you can just listen to one day a week when you're headed to church on Sunday morning," Thornton told CP. "This is the music that's life music. If you can just pop in this CD and it gives you a little bit of comfort in that time that's the goal."
WOW Gospel 2017 is now available wherever music is sold.