Trip Lee's Book Praised by Kirk Franklin, Lecrae, NBA and NFL Players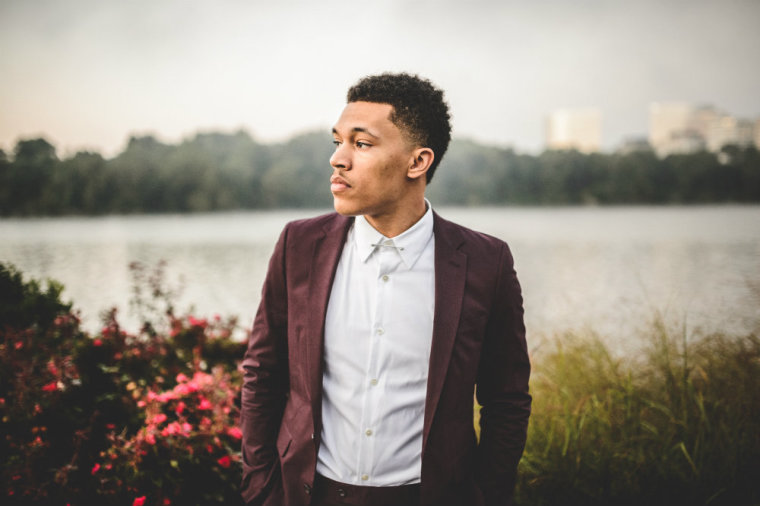 Trip Lee recently released his new book, which is causing people in the entertainment industry to sing the praises of the author, rapper and pastor.
Lee, the 27-year-old who was born William Lee Barefield III, recently released his book Rise: Get Up and Live in God's Great Story as a way to empower young people to form a serious relationship with Jesus Christ in their lives. A number of Lee's peers have spoken up about the recording artist's second book.
Lecrae is also a Christian Grammy award-winning rapper and the co-founder of Reach Records to which Lee belongs. He spoke about the importance of people reading Lee's latest book.
"Trip's written a book that I think every young person needs to read. His passion for Jesus and this generation comes through loud and clear on every page," Lecrae said, according to Lee's Built To Brag blog. "I can't wait to see the impact this message has on a generation that's hungry for purpose."
Kirk Franklin, another Grammy award-winning multi-platinum gospel musician, also offered some words about Lee's book.
"Trip has written a book I wish I would've read when I was younger," Franklin said on Lee's BRAG website. "His passion, wisdom, and desire to challenge the younger generation is a testament to the work God's doing through Trip and the work he can do through us all."
Sam Acho, the Arizona Cardinals linebacker, said he could not put down Lee's book once he began to read it.
"Rise is a phenomenal book that captures the heart of our culture. As soon as I picked it up I couldn't put it down," Acho said on Lee's BRAG website. "Trip challenges you to be REAL, and shows you how to live your life as a young adult in the world today. Great read."
Baltimore Ravens' running back Justin Forsett spoke about meditating when he read Lee's book.
"Many times in this book I found myself meditating over pages after I read them. I was encouraged, inspired, and challenged all the way through," Forsett said on Lee's blog. "The culture expects us to waste time but God wants us to use our time for impact no matter our age. This is an amazing read for those who want to use their time wisely and make a difference for the Kingdom."
Stephen Curry, the Golden State Warriors guard, commended his friend Lee for doing something to make a difference with his latest book.
"So often we talk about wanting to make a difference, but we don't actually get up and do anything. My buddy, Trip Lee, has written a book that will light a fire under a generation that's taught to take the easy way out," Curry wrote. "He's challenged us to 'rise' and live in the story that God's created for us. I know I'll be recommending this book to everyone I know."
Rise: Get Up and Live in God's Great Story was released on Jan. 27. He spoke to The Christian Post earlier this month about the main point he hoped to get across in his book.
"I want people to know whatever stage of life you're in, you've got a role in God's story. He called you to get up and live now," Lee told CP. "That's the main point I hope to get across with the book and I'm praying that the Lord will put it in lots of people's hands and it will be an encouragement to them."