Top 20 Actions Trump Should Take in First 100 Days to Defend Life, Marriage, Religious Freedom: FRC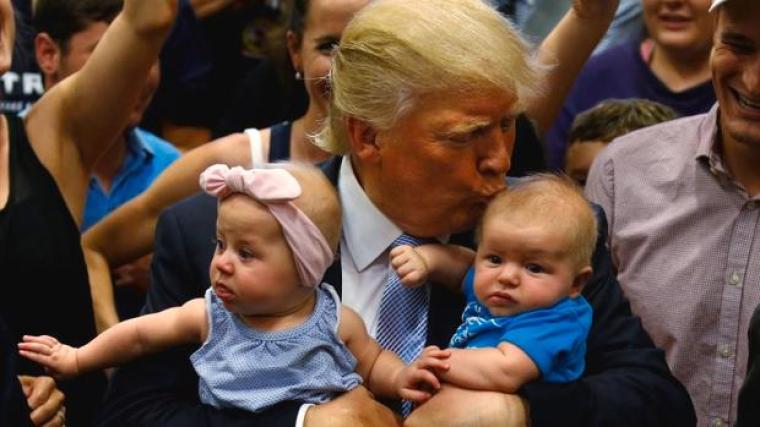 The conservative Family Research Council has compiled a list of the top 20 actions President-elect Donald Trump should take in his first 100 days in office in order to fight abortion, defend traditional marriage, and tackle religious freedom abuses around the world.
The Washington D.C.-based group began its list back in December with a call for Trump to restore former President Ronald Reagan's Mexico City Policy, which prevents U.S. taxpayer dollars from being used to fund or promote abortion overseas.
Several of the other entries in the top 20 list also dealt with restricting U.S. funds for controversial abortion practices overseas, as well as at home.
The fourth entry on the list called on Trump to withdraw President Barack Obama's measure that blocks states from defunding Planned Parenthood, and said that states should be allowed to prioritize family planning funds to clinics that do not provide abortion.
Number 16 on the list was defending the right to believe in natural marriage, with FRC urging Trump to issue an executive order "protecting federal employees and contractors from discrimination by the executive branch on the basis of their view that marriage is between a man and a woman."
The group noted that Obama himself had previously believed in traditional marriage, but has since changed his position on a number of gender and sexuality related issue.
Number 12 suggested Trump rescind Obama's Title IX bathroom guidance, with the FRC warning that the guidance forces schools to allow boys into shower rooms and bathrooms with girls and vice versa.
Protecting religious freedom was also prominently featured throughout the top 20 list. Nullifying the controversial HHS contraception mandate, which requires employers to cover contraceptive drugs even if it goes against their religious beliefs, was number nine.
"While the Supreme Court upheld the right of businesses like Hobby Lobby and Conestoga Wood Specialties, Inc. from the regulation, the Obama administration issued a regulation with an accounting gimmick for the non-profit 'religious organizations' on July 2, 2013," the group explained.
"This problem could be fixed by ending all litigation enforcing the HHS contraception mandate, issuing broad conscience exemptions from mandates requiring coverage of any health services or items that violate the beliefs of a religious organization, and revising the HRSA 'Women's Preventive Services Guidelines' to exclude the provision of drugs or devices which can destroy human embryos."
The last couple of entries, numbers 19 and 20 respectively, focused on America's role in defending religious freedom abroad. The FRC slammed Obama's administration for taking too long to call out the ongoing genocide in the Middle against religious minorities, such as Christians, and urged Trump to adhere to the International Religious Freedom Act of 1998.
Finally, FRC suggested Trump's administration "maintain a list of prisoners persecuted abroad on account of their faith, and also identify foreign officials responsible for religious freedom abuses (and where appropriate, publish their names in the Federal Register)."
While groups like FRC have expressed their hopes for the incoming administration, other watchdog organizations, such as Human Rights Watch, have painted a drastically different picture, and in a recent 687-page World Report warned that Trump's campaign "fomented hatred and intolerance."
"(Trump's) campaign floated proposals that would harm millions of people, including plans to engage in massive deportations of immigrants, to curtail women's rights and media freedoms, and to use torture," said HRW Executive Director Kenneth Roth.