Trump Admin Calls ISIS Attacks Against Minorities 'Genocide,' Details Persecution in Religious Freedom Report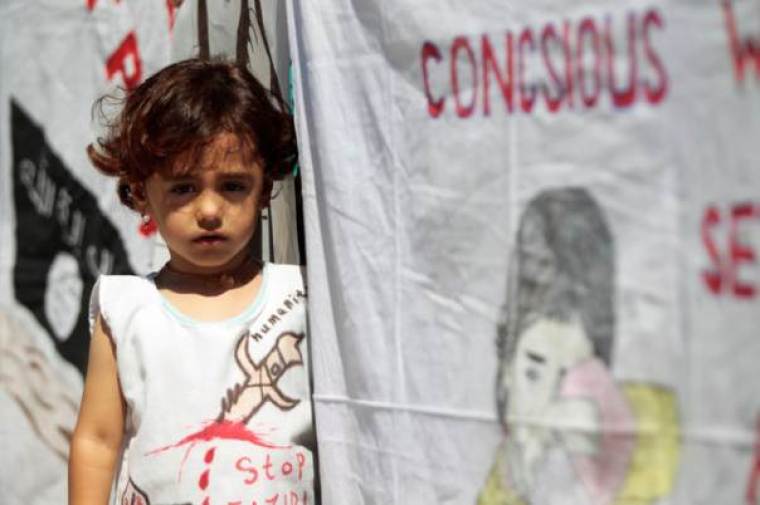 The United States has detailed the atrocities suffered by Christians and other minorities at the hands of the Islamic State terrorist group, specifically calling it genocide, in the Trump administration's first International Religious Freedom Report, released Tuesday.
"ISIS has and continues to target members of multiple religions and ethnicities for rape, kidnapping, enslavement, and death. ISIS is clearly responsible for genocide against Yezidis, Christians, and Shia Muslims in areas it controlled," Secretary of State Rex. W. Tillerson wrote in the report. 
"ISIS is also responsible for crimes against humanity and ethnic cleansing directed at these same groups, and in some cases against Sunni Muslims, Kurds, and other minorities. The protection of these groups – and others who are targets of violent extremism – remains a human rights priority for the Trump Administration."
The annual study by the U.S. Department of State provides an update on the religious freedom situation in 199 countries around the world, exploring the different forms and levels of persecution people of various faiths and ethnic groups are being subjected to.
Tillerson said at the release of the report that "almost 80 percent of the global population live with restrictions on or hostilities to limit their freedom of religion."
"Where religious freedom is not protected, we know that instability, human rights abuses, and violent extremism have a greater opportunity to take root," he warned.
Last month, the State Department pushed back against reports that its lawyers have been removing the word "genocide" from speeches and official documents concerning IS.
The Washington Free Beacon cited human rights activists and attorneys earlier in the month that accused Trump's State Department of "systematically removing the word 'genocide' to describe the Islamic State's mass slaughter of Christians, Yazidis, and other ethnic minorities."
State Department Press Secretary Heather Nauert later stated, however, that "that is categorically false."
"We have looked through documents ourselves. The word 'genocide' is in fact in there. That has not been removed," Nauert said.
Countries highlighted in the religious freedom report include Iraq and Syria, where IS continued its radical violence throughout 2016.
It also took aim at government-led persecution, such as China's Communist Party and its growing crackdown on Christians.
"A pastor of an unregistered church and his wife were reportedly buried alive while protesting the demolition of their church; the wife died while the pastor was able to escape," the report states in part, referring to a story from April 2016 in Zhumadian, Henan province.
Persecution watchdog groups, such as China Aid, called the burying alive of Ding Cuimei, the victim, a "cruel, murderous act."
The U.S. report further highlighted the severe religious rights abuses in North Korea, noting that simply owning a Bible is illegal and "punishable by imprisonment and severe punishment, including, in some cases, execution."
It pointed to accounts of "private Christian religious activity in the country," along with NGOs and academics that put the number of Christians at several hundred thousand, but said that it is hard to verify the exact number.
The State Department emphasized its firm commitment to stand up for the rights of the world's most vulnerable populations and to advance the protection of human rights and fundamental freedoms.
"From the beginning, America has been a place that has cherished the freedom of worship," Trump states in the report. "Sadly, many around the globe do not enjoy this freedom ... [W]e pray for the strength and wisdom to achieve a better tomorrow – one where good people of all faiths, Christians and Muslims and Jewish and Hindu, can follow their hearts and worship according to their conscience."