Trump, Clinton Have Highest Unfavorable Ratings of Any Presidential Candidates Since 1984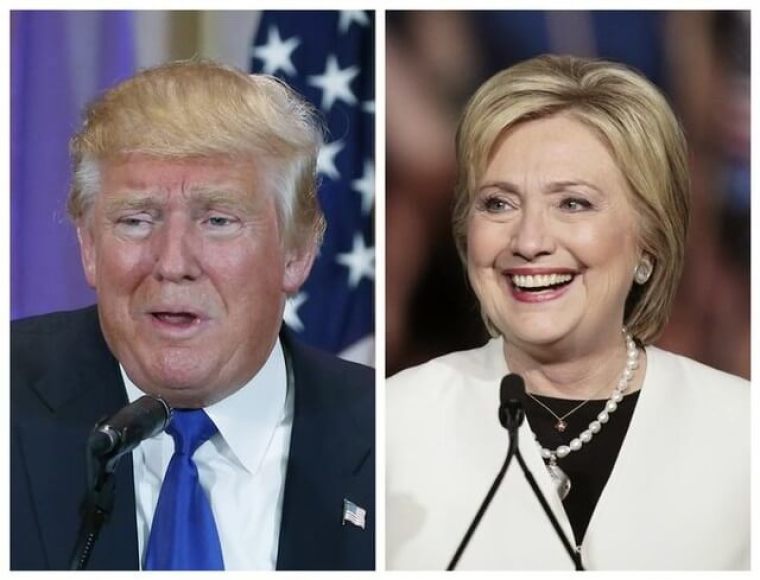 Candidates Donald Trump and Hillary Clinton have the highest unfavorable ratings of any presidential race frontrunners since 1984, according to a CBS News/New York Times poll.
"More than half of voters have unfavorable views of Hillary Clinton and Donald Trump; each has a net negative rating in the double-digits," reported CBS News about the two candidates who are expected to win their respective party's nomination.
"Compared to frontrunners in previous presidential primary races, Trump and Clinton's unfavorable ratings (57 percent and 52 percent, respectively) are the highest in CBS News/New York Times Polls going back to 1984, when CBS began asking this question."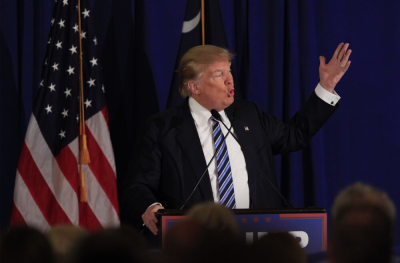 According to the poll taken of registered voters, Trump had a 24 percent favorability rating with 19 percent undecided while Clinton's was 31 percent with 16 percent undecided.
By contrast, in the 2012 election Republican challenger Mitt Romney had a 37 percent unfavorable rating and Democratic incumbent President Barack Obama had a 41 percent unfavorable rating.
Hillary's 52 percent unfavorable rating is larger than her husband's two unfavorable ratings; in 1992, Bill Clinton had a 41 unfavorable rating and in 1996 he had a 38 percent unfavorable rating.
"In addition, Americans don't hold especially favorable views of the country's two major political parties — although the Democratic Party fares better," continued CBS.
"Forty-six percent of Americans have a favorable opinion of the Democratic Party, compared to just 28 percent who view the Republican Party that way — matching the lowest rating ever in CBS News/New York Times Polls."
The CBS/NYT poll was conducted March 17-20 via telephone and has a sample space of 1,252 adults, including 1,058 registered voters.
News of the poll comes as more primaries were held in the western states. Clinton and Trump both scored victories in Arizona. In the Democratic race, Sen. Bernie Sanders defeated Clinton in Utah and Idaho while in the Republican race Sen. Ted Cruz defeated Trump and Ohio Gov. John Kasich in Utah.
"On the Republican side, Trump leads with 741 delegates. Cruz has 461 and Kasich has 145," reported CNN Wednesday.
"By the end of the night, Clinton had 1,711 delegates, including 1,229 pledged delegates and 482 super delegates. Sanders has 939 delegates, including 912 pledged delegates and 27 superdelegates. A total of 2,383 delegates is needed to clinch the nomination."