6 Recent Trump Comments on Kavanaugh: Mocks Ford, Suggests Democrat Senator a Drunkard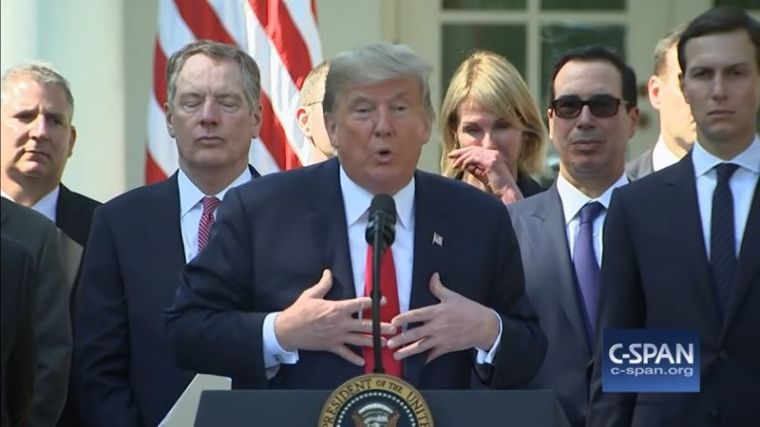 President Donald Trump mocked the woman accusing his Supreme Court nominee of attempted rape and suggested he has seen at least one Democratic senator in compromising situations involving alcohol.
Trump made the comments regarding Supreme Court nominee Judge Brett Kavanaugh and the allegations of sex assault he has faced at a Monday press conference and a rally later that night.
The White House Rose Garden press conferences was focused on a new trilateral trade agreement between the U.S., Mexico, and Canada, but reporters asked several questions relating to Kavanaugh and last week's Senate Judiciary Committee hearing.
While Trump has in the past suggested that California Professor Christine Blasey Ford, who accuses Kavanaugh of attempting to rape her back in 1982, is credible, he blasted the way the judge has been treated by the media.
He also accused Democrats of not following through on the attempted rape accusations when they were first received in July. Separately, he admitted that he never drinks alcohol and would be a "mess" if he did.
Here are 6 comments Trump made Monday: