Trump Will Enact 'Morally Sound' Religious Freedom Policy, Says Ken Blackwell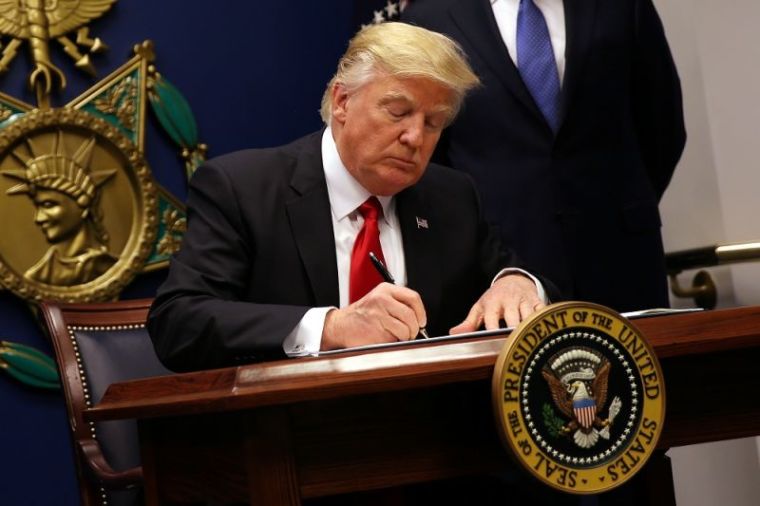 A key member of President Donald Trump's transition team says it's only a matter of time before the president and his administration enact a policy, perhaps an executive order, protecting religious freedoms.
Ken Blackwell, who served as the chief domestic policy advisor to the Trump transition team, told The Christian Post during a conference call Thursday that it's not a matter of "if" but "when" the Trump administration will enact a policy to protect religious liberties.
In February, The Nation reported on a leaked four-page draft of a potential executive order on religious liberty that "seeks to create wholesale exemptions for people and organizations who claim religious or moral objections to same-sex marriage, premarital sex, abortion, and trans identity, and it seeks to curtail women's access to contraception and abortion through the Affordable Care Act."
The White House initially said that the draft order was just one of hundreds of draft proposals circulating through the administration. Pressure for the president to sign an executive order to protect christians and organizations that believe in traditional marriage from LGBT nondiscrimination laws has built over the past months with members of Congress and over 100 conservative leaders calling for such an action.
"I am confident that those of us who have the ear of the president and who have engaged with folks who don't necessarily hold our point of view, I think we will win the day," Blackwell, who joined the Trump transition team last September and oversaw the transition of nine domestic agencies, said when asked about the reported order. "Folks who are framing this are not novices. They know that it is going to be immediately and aggressively challenged. I think what we are seeing now is the desire to make sure it is as tight and as sound as it possibly can be."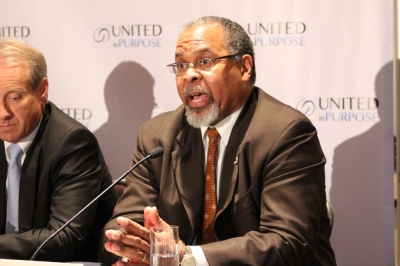 "It's not a question of 'if.' It's only a question of 'when' this protection for religious liberty will be put forth," he added.
Last week, a White House official told USA Today that some sort of policy to protect religious liberty is still in the works, adding that the president is trying to find middle ground on how to protect religious freedom rights and guard against discrimination. The official added that discussions were ongoing about how to move foward.
Soon after reports of the draft order surfaced in February, Politico reported that Trump's daughter, Ivanka, and her husband, Jared Kushner, who have a record of supporting LGBT rights, had helped to sink the draft order on religious liberty.
Two sources told Politico that Kushner and Ivanka Trump favored Trump releasing a statement promising to uphold a 2014 Obama order protecting LGBT workers from being discriminated against by federal contractors. Critics claimed that the order put faith-based contractors at risk because their employment policies aligned with their religious beliefs on marriage and sexuality.
Although the Trump White House initially said that the 2014 order would remain intact, Trump rescinded an executive order that was issued in tandem with Obama's 2014 order that required organizations that want to contract with the federal government to prove that their policies comply with federal law and other executive orders.
When asked what kind of influence Ivanka Trump and Kushner have on the potential religious freedom policy, Blackwell assured that he's confident the religious freedom policy in the works has been "done the right way."
"Speculation is part of the fun of politics. I have had a lot of fun over the last few months and this is something I want to speculate on," he told CP. "I do know that those of us who have advanced religious liberty within the discussions are confident that we have done it in way that is morally sound, legally assertive and politically advantageous for the administration to advance."
In an interview with LifeSiteNews earlier this month, Blackwell was quoted as saying that the Obama administration's "aggressive LGBT agenda will be unhinged."
"My anticipation is that we will see an executive order and it will be more than window dressing," Blackwell said. "We will have to be very meticulous in how we dismantle it."