Trump, Giuliani Hint at Possible Release of US Christian Prisoners in North Korea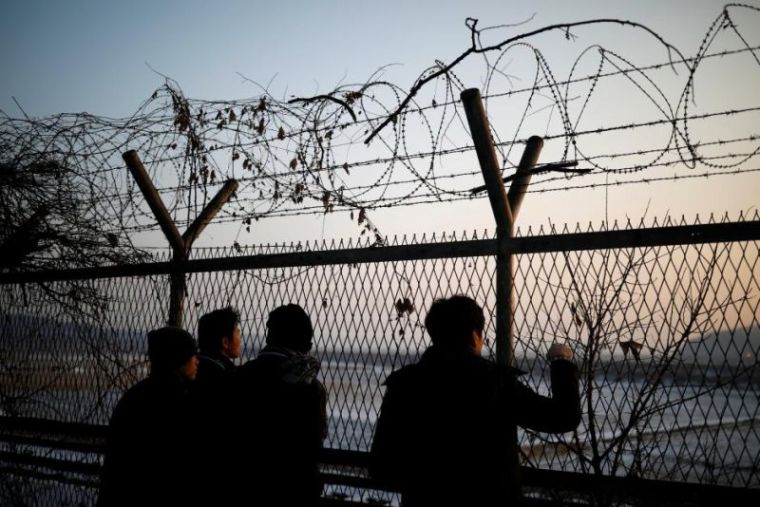 U.S. President Donald Trump and some of his close aids, including lawyer Rudy Giuliani, have hinted that North Korea is getting ready to release three American Christians it is holding as prisoners, in what would be a major victory for the Trump administration.
"As everybody is aware, the past Administration has long been asking for three hostages to be released from a North Korean Labor camp, but to no avail. Stay tuned," Trump tweeted on Wednesday.
A day later, Giuliani, who is also the former mayor of New York City, told "Fox & Friends" that North Korean leader Kim Jong Un was "impressed enough" with Trump that he would "be releasing three prisoners today."
The prisoners in question are Kim Dong-chul, Kim Hak-song, and Tony Kim. All were imprisoned by the Kim regime on various charges relating to espionage and sharing their Christian faith, which is illegal in the country.
White House Press Secretary Sarah Sanders said later on Thursday that despite some media reports claiming the three prisoners have been moved to a hotel on the outskirts of Pyongyang, there is no confirmation that they have been released yet.
"We can't confirm the validity of any of the reports currently out about their release," Sanders said, "but we certainly would see this as a sign of good will if North Korea were to release the three Americans ahead of discussions between President Trump and Kim Jong Un."
State Department spokesman Heather Nauert similarly said: "We've certainly been following their cases for quite some time [but] we can't confirm the validity of those reports at this point. We want to see our American citizens brought home. We want them to come home as soon as possible."
Neither Sanders nor Nauert were able to provide a timeline for when the release may occur, Fox News noted.
The release of prisoners would be one sign suggesting that Kim is serious about improving relations with the U.S. and the international community, according to human rights activist Suzanne Scholte, who chairs the North Korea Freedom Coalition.
Scholte told The Christian Post last week that she fears Kim is only looking to lessen sanctions on his regime ahead of a meeting with Trump, and insisted that the release of prisoners and improvement in human rights in the country are necessary before any relief is offered.
"I would not sit down and talk with him until some of those things are demonstrated," Scholte said.
"Stopping the torture and detention of people. Stop persecuting people for religious faith. If they would end that, those would be some signs" of good faith, she listed.
Kim Dong-chul was arrested in 2015 and sentenced to 10 years' hard labor, Tony Kim was arrested in April 2017, and Kim Hak-song was detained in May 2017. 
The children of the American prisoners have been raising awareness in the U.S. for their fathers, calling for prayers.
Sol Kim, the son of Tony Kim, who was arrested in Pyongyang after making visits as a professor and a humanitarian aid worker, made a YouTube plea in February as part of the Free USA 3 campaign:
"No explanation was given (for the arrests). My family and I have had no contact with him since. He has not been charged with any crime, and we don't know what is happening to him," he said.
"That's why my family has decided to ask you for your help to bring my dad and other Americans home. You can help my dad and other Americans by spreading the word on social media, and contacting Congress.
"Thank you for your prayers for my father, the other two men, and their families."