Trump to be Interviewed by Pastor Accused of Performing 'Bizarre,' 'Sexual' Ritual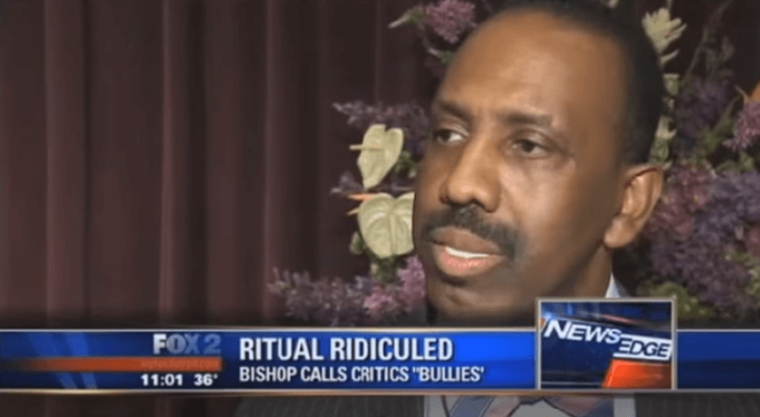 Republican presidential nominee Donald Trump will be interviewed by a Detroit, Michigan-based church leader once accused of performing a "sexually charged" ordination ritual.
As part of his effort to broaden his outreach to the African-American community, Trump will be interviewed Saturday morning by Bishop Wayne T. Jackson of Great Faith Ministries.
"There's a lot of emotions going on right now — people are upset that he's coming to Detroit," explained Jackson to The Detroit News earlier this week.
"But if we don't sit down to talk to him, we'll never know what his policies are. It's not an endorsement, it is an engagement — so let's talk."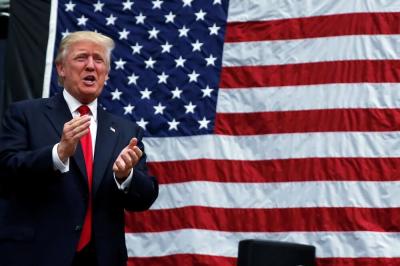 Jackson also explained to Detroit News that one of the questions he was planning to ask the controversial Trump was "Are you a racist?"
"I'm going to ask him questions that pertain to the heart of our community. ... But there's a lot of emotional anger tied to this, and we need to make sure that our concerns as a community are met," continued Jackson.
However, Jackson himself has not been without controversy. In 2013 a video was posted online showing Jackson performing an ordination ritual that some labeled "offensive" and "sexual" in nature.
"The video shows Bishop Jackson praying and lying on atop new bishops as they [lie] on the floor. The men are shrouded in red and white cloth during the ceremony," reported newsone.com.
"Jackson says detractors have assailed the ceremony on his Facebook page but any negative messages seem to have been erased from his wall. The Detroit religious leader says that the way in which he conducts the ceremony is similar to the ordination of Catholic priests."
The website Apprising Ministries referred to the video of Jackson as "a most bizarre ordination" ceremony and quoted another blogger as calling it "an astonishing act of raw perversion."
In an interview with Fox 2 back in 2013, Jackson accused those who denounced the ordination ritual of having a "nasty mind."
"What hurt the most is for them to get on the Internet and spread vicious rumors. Don't even know me, cause anybody who know me my record speaks for itself," argued Jackson.
"It was two bishops being consecrated under my authority … [there was] no sexual act. But for somebody to take that and they try to use that in a perverted way, you know, we pray for them, we walk in love."
Trump's pending interview with Jackson is part of a broader effort to reach out to the inner city African-American community, according to campaign manager Kellyanne Conway.
"We're fighting for every single vote. We're going to leave it all on the field. And that includes going where the voters are, and taking the case directly to them in their churches," said Conway to Fox News earlier this week.