Trump Has 'Legion of Closeted Evangelical' Supporters, Southern Baptist Pastor Robert Jeffress Says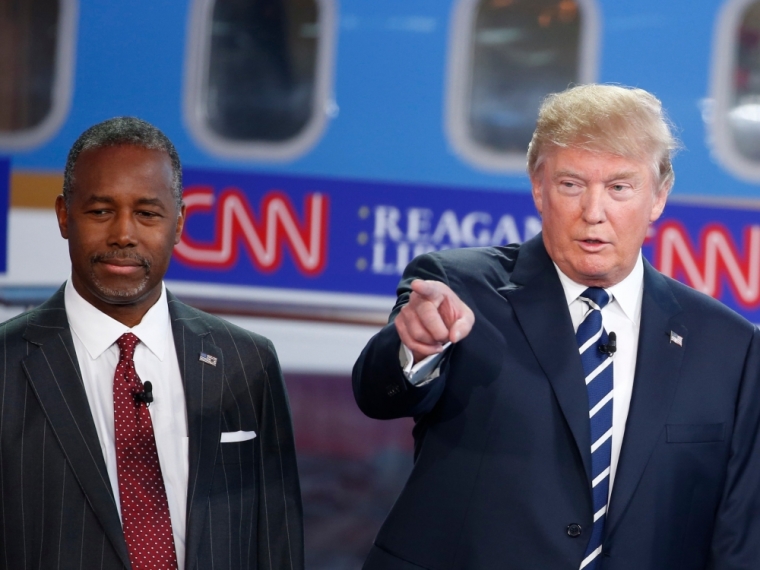 Megachurch Pastor Robert Jeffress has suggested that GOP Presidential candidate Donald Trump has a legion of "closeted" Evangelical supporters who are "almost apologetic for being attracted to him."
In an article for Fox News on Monday, Jeffress, who leads the 12,000-member First Baptist Church in Dallas, said that he has talked to a number of Evangelicals in recent trips, who have told him they support Trump because they see him as a strong leader.
"After criss-crossing the country for the past few months and talking to thousands of people, I'm convinced that there are a legion of 'closeted' Evangelical Trump supporters who are almost apologetic for being attracted to him," Jeffress wrote.
"They are not under any illusion that Trump will be conducting Bible studies in the Oval Office, nor do they feel like they are abandoning their Christian values to support Trump," he added.
The article focused on comparing Trump and Republican rival Dr. Ben Carson, who Jeffress said is garnering support among Evangelicals for his "uncontested commitment to Christianity."
He said that in the current GOP race, many Evangelicals are weighting their support for a "strong leader" like Trump, against someone they identify as a "committed Christian," like Carson.
The Globe Gazette reported that Evangelicals are favoring Carson in the race for Iowa so far, with 35.6 of evangelical voters who were polled by Loras College Oct. 19-22 lending their support to Carson. Trump on the other hand received only 17.6 percent of the Evangelical Christian share.
Although Jeffress has said that Evangelicals who support Trump do not feel like they are "abandoning their Christian values," others, such as Russell Moore, president of the Southern Baptist Convention's Ethics & Religious Liberty Commission, have suggested precisely that.
In a September op-ed for The New York Times, Moore said that Trump's attitude towards women and immigrants stand directly against Christian values.
"Donald J. Trump stands astride the polls in the Republican presidential race, beating all comers in virtually every demographic of the primary electorate. Most illogical is his support from Evangelicals and other social conservatives," Moore wrote. "To back Mr. Trump, these voters must repudiate everything they believe."
Moore accused Trump of holding a "Bronze Age warlord" attitude toward women, pointing out that he has reveled in sleeping with some of the "top women in the world" in one of his books.
"This should not be surprising to social conservatives in a culture shaped by pornographic understandings of the meaning of love and sex. What is surprising is that some self-identified evangelicals are telling pollsters they're for Mr. Trump. Worse, some social conservative leaders are praising Mr. Trump for 'telling it like it is,'" Moore added.
Trump has insisted that he is a Christian, belonging to the Presbyterian denomination.
"I love Iowa. And, look, I don't have to say it, I'm Presbyterian. Can you believe it? Nobody believes I'm Presbyterian. I'm Presbyterian. I'm Presbyterian. I'm Presbyterian," he repeated at a campaign rally this weekend in Jacksonville, Florida.
Earlier in September, Trump sought a meeting with close to 40 religious leaders where he explained that he is a "man of faith" despite not wearing it on his sleeve, with attendees including Jeffress and other popular megachurch leaders, such as Paula White.
Moore argued, however, that Trump mostly chose to meet with people who would be considered heretics by most Evangelicals.
"Trump seems to be positioning himself as a secular version of the health-and-wealth televangelists … What Donald Trump is doing in terms of promises for the future is very similar to what's going on among these prosperity gospel hawkers," he added.