Trump Says No to Transgender Personnel Serving in the Military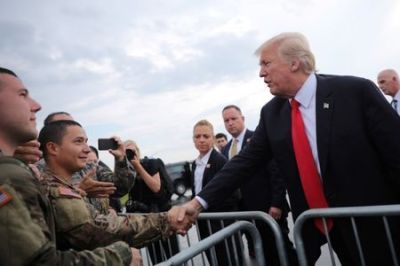 President Donald Trump has announced on social media that the Pentagon will not allow transgender individuals to serve openly in the United States Armed Forces, reversing an Obama era proposal.
In a series of Twitter postings made Wednesday morning, President Trump explained that the decision came after consulting with military commanders and experts.
"After consultation with my Generals and military experts, please be advised that the United States Government will not accept or allow ... Transgender individuals to serve in any capacity in the U.S. Military," tweeted Trump.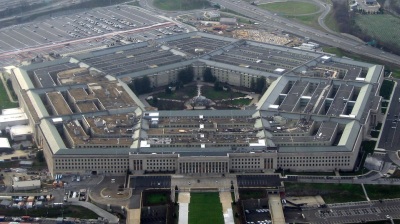 "[Our military] cannot be burdened with the tremendous medical costs and disruption that transgender in the military would entail," he added.
The series of posts to Twitter have garnered immense social media attention, with comments, likes, and retweets each numbering in the thousands within an hour of their posting.
With his announcement, Trump is reversing a measure that began to take effect last year at the direction of former President Barack Obama.
While transgender military personnel were allowed to serve openly with the new policy, Obama had delayed implementation of allowing transgender people to enlist until July 1, 2017.
Top generals requested a delay in that policy, which was approved by Secretary of Defense James Mattis on June 30. The new deadline was set for Jan. 1, 2018.
Vice Chairman of the Joint Chiefs Gen. Paul Selva told the Senate Armed Services Committee last week that the new measures could have "unintended consequences."
"Our decision to delay the accessions of transgender individuals into the services was largely based on a disagreement on the science of how mental health care and hormone therapy for transgender individuals would help solve their medical issues that are associated with gender dysphoria," added Gen. Selva.
Some conservatives and military personnel took issue with the lifting of the ban and of military funds being used for gender transition surgeries.
The Washington, DC-based group the Family Research Council argued that allowing the transgender policy to remain would place both a financial and psychological burden on the armed forces.
"[We have] concerns about the psychological fitness of persons who identify as transgender to serve (because of high levels of psychopathology within that population), and about the effect of allowing people to present themselves as the opposite of their biological sex on good order and discipline, readiness, recruitment, and retention," argued the FRC in a column from last month.
"However, the financial costs alone are reason enough to put a halt to this policy. Both the Trump administration and Congress should act to postpone implementation of the July 1 transgender recruitment policy, and ultimately roll back a policy that promotes political correctness at the expense of military readiness."