5 Trump Positions That Have Changed Since Winning the Election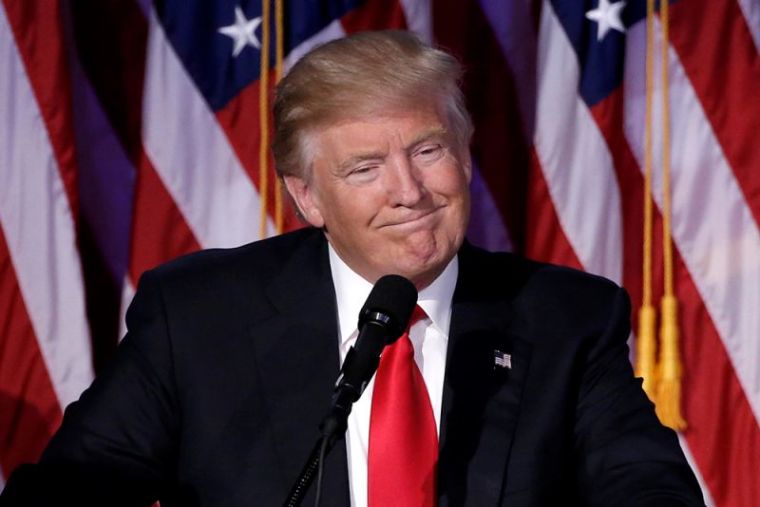 Earlier this month, Donald Trump shocked the nation and the world by defeating Hillary Clinton to become the next president of the United States of America.
Trump made various campaign statements and promises, some which were very controversial and widely criticized as draconian.
However, after becoming president-elect, Trump has been stepping away from many of these remarks.
Below in no particular order are 5 campaign promises that Trump has backtracked on to varying degrees since he was declared the winner of the election.
1. Prosecuting Hillary Clinton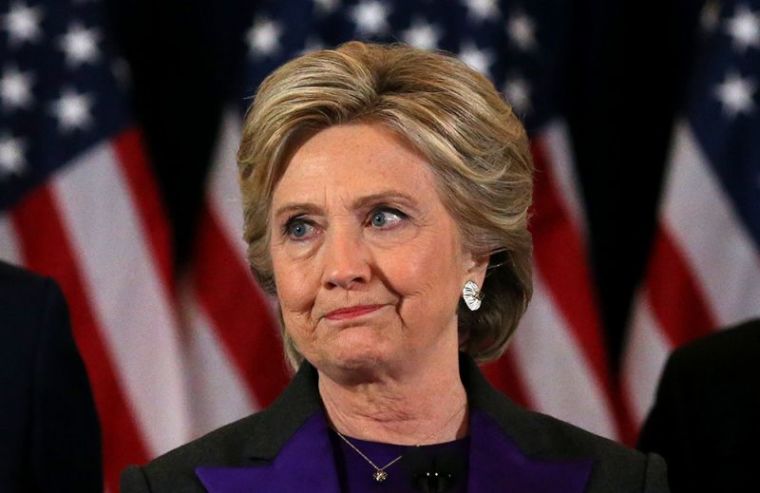 During the second presidential debate held in October, Donald Trump vowed that if elected he was going to prosecute Hillary Clinton over the mishandling of government information on her private email server.
"But if I win, I am going to instruct my attorney general to get a special prosecutor to look into your situation," said Trump.
"There has never been so many lies, so much deception. There has never been anything like it. And we're going to have a special prosecutor."
However, after he won the election Trump said in an interview with The New York Times that he was dropping the plan to prosecute Clinton.
"I don't want to hurt the Clintons, I really don't," stated Trump. "She went through a lot and suffered greatly in many different ways, and I am not looking to hurt them at all. The campaign was vicious."
2. Appointing Judges to Overturn Gay Marriage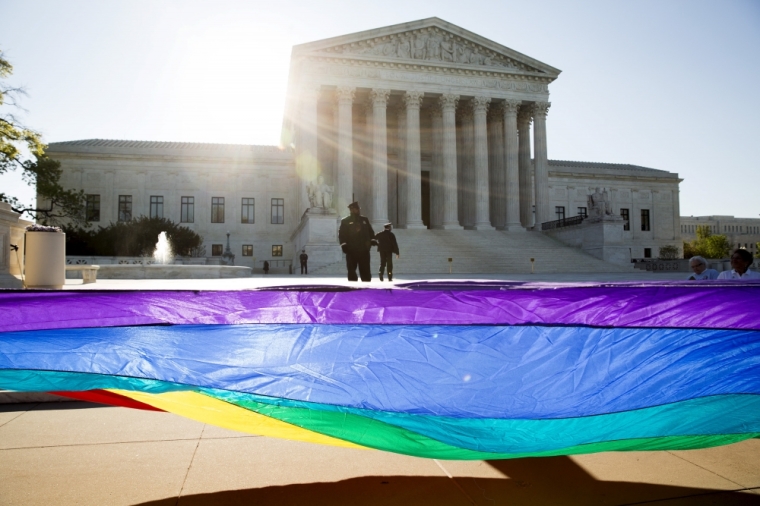 In an interview with Fox News' Chris Wallace that took place in January, Trump stated that he would "strongly consider" appointing justices to the United States Supreme Court who would overturn Obergefell v. Hodges, the 5-4 decision that struck down state-level bans on gay marriage.
"If I'm elected I would be very strong in putting certain judges on the bench that maybe could change things, but they have a long way to go. At some point we have to get back down to business. But there is no question about it," said Trump.
"I don't like the way they ruled. I disagree with the Supreme Court in that it should be a states' rights issue."
However, after he won the election Trump told Lesley Stahl of CBS' "60 Minutes" program that he considered the marriage definition debate to be "settled."
"It's irrelevant because it was already settled. It's law. It was settled in the Supreme Court. I mean it's done," stated Trump.
"It's done. ... These cases have gone to the Supreme Court. They've been settled. And, I'm fine with that."
3. Repealing Obamacare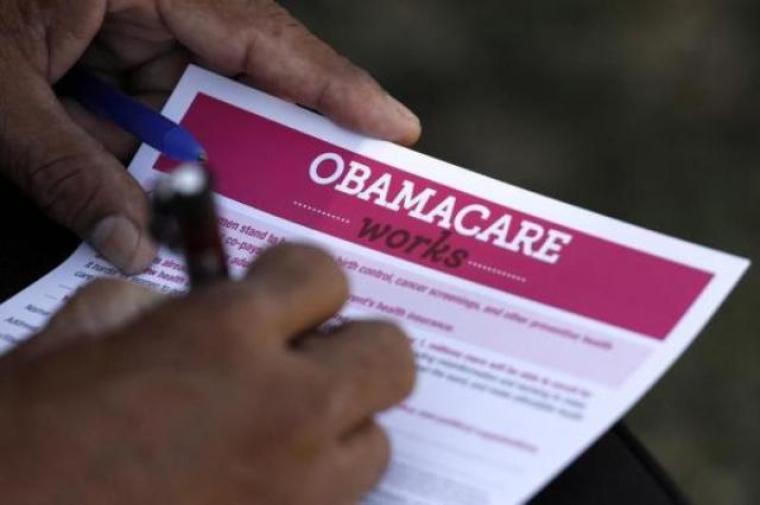 According to his campaign website, Trump vowed to support the repeal of the Affordable Care Act, commonly called "Obamacare," once in office.
"On day one of the Trump Administration, we will ask Congress to immediately deliver a full repeal of Obamacare," stated his website.
"Completely repeal Obamacare. Our elected representatives must eliminate the individual mandate. No person should be required to buy insurance unless he or she wants to."
However, after Trump won the election he reconsidered his position following a meeting with President Barack Obama, signer of the 2010 law.
"The comments, made in an interview with the Wall Street Journal, signal less of a policy shift for Trump than a change from the rhetoric that helped win him the presidency just three days ago and could set up a fight with conservatives," reported CNN.
"Trump told the paper he was reconsidering his stance after Thursday's meeting with Obama, who urged him to protect parts of the law. Trump said he would like to keep the provision forbidding discrimination based on pre-existing conditions and to allow young Americans to remain on their parents' healthcare plans."
4. Wall With Mexico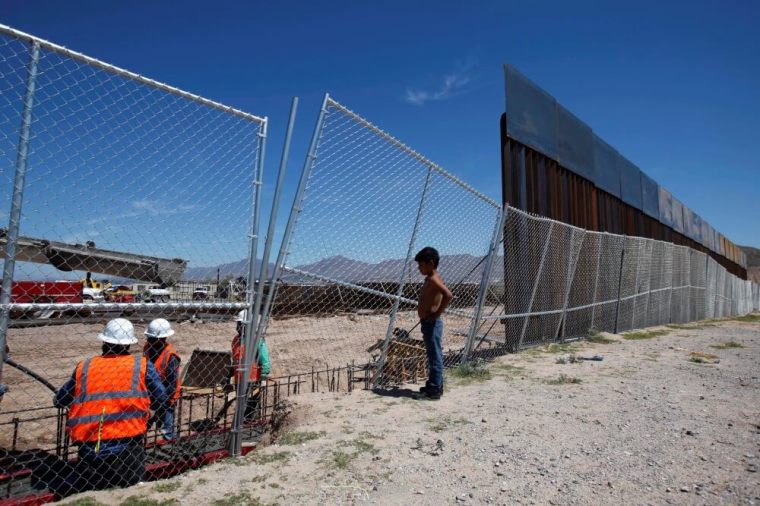 One of the most ridiculed positions Trump took during campaign season, Trump vowed to construct a wall on the United States' border with Mexico and would make the Latin American country pay for it.
"I will build a great wall — and nobody builds walls better than me, believe me — and I'll build them very inexpensively," declared Trump during his campaign.
"I will build a great, great wall on our southern border, and I will make Mexico pay for that wall. Mark my words."
However, after Trump won the election he said on CBS' "60 Minutes" program that there "could be some fencing" as part of the border.
"For certain areas I would [consider fencing], but certain areas, a wall is more appropriate," stated Trump. "I'm very good at this, it's called construction."
5. Torturing Terror Suspects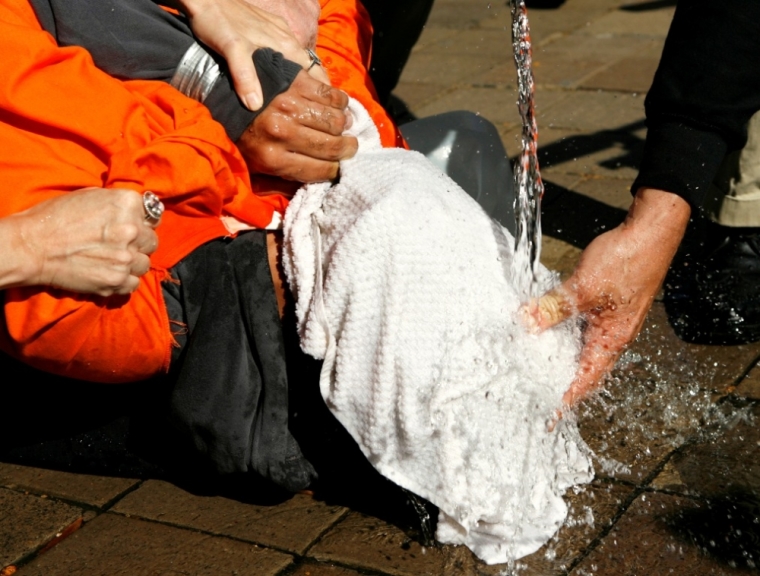 On multiple occasions during his campaign to become president, Trump vowed to bring back the controversial torture method of waterboarding.
For example, in an interview with CNN's Jake Tapper in February, Trump said he planned to "go through a process" to get waterboarding delisted as a war crime.
"I'd go through a process and get it declassified frankly ... certainly waterboarding at a minimum," said Trump to Tapper.
"They're chopping off heads of Christians and many other people in the Middle East. They're chopping heads off, they laugh at us when they hear we're not going to approve waterboarding and then they'll have a James Foley and others where they cut off their heads."
However, after Trump won the election he met with a retired Marine Corps general named James N. Mattis who reportedly convinced Trump that waterboarding did not work.
"He said, 'I've never found it to be useful,"' said Trump, adding that Mattis also said "[g]ive me a pack of cigarettes and a couple of beers, and I'll do better."