Trump Rebuked by UK Gov't, Praised by White Supremacist for Retweeting Anti-Muslim Videos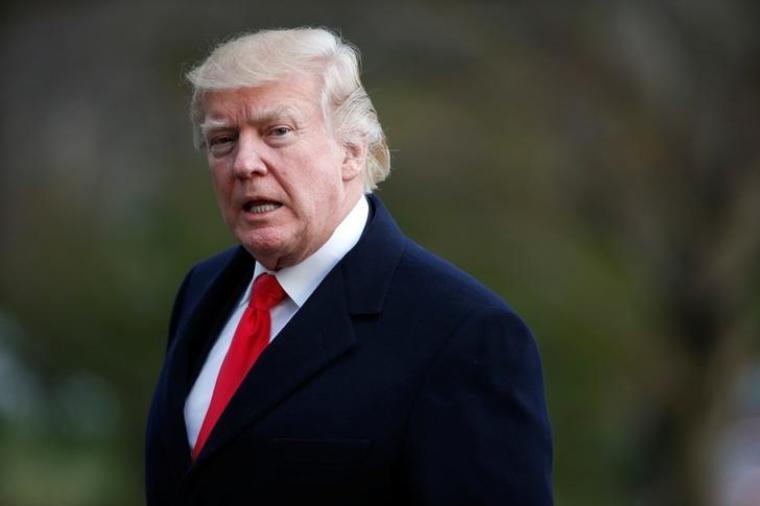 The British government has slammed U.S. President Donald Trump for retweeting inflammatory videos with anti-Muslim content posted by a far-right political group in the U.K., but a former Ku Klux Klan leader praised Trump for "condemning" what "fake news media" wouldn't.
"It is wrong for the president to have done this," a spokesman for British Prime Minister Theresa May said Wednesday, about Trump retweeting three unconfirmed videos posted by a far-right and ultra-nationalist political group, British First, according to Reuters.
"Britain First seeks to divide communities through their use of hateful narratives which peddle lies and stoke tensions. They cause anxiety to law-abiding people," the spokesman added.
"So POTUS has endorsed the views of a vile, hate-filled racist organisation that hates me and people like me. He is wrong and I refuse to let it go and say nothing," a senior member of May's government, Communities secretary Sajid Javid, tweeted.
The videos, posted by Jayda Fransen, deputy leader of Britain First, depict purported Muslims attacking people. One of the videos shows Muslims vandalizing a statue of the Virgin Mary, and another shows a young "Muslim migrant" attacking a boy on crutches.
David Duke, white supremacist and failed U.S. Senate candidate, thanked Trump.
"Trump retweets video of crippled white kid in Europe being beaten by migrants, and white people being thrown off a roof and then beaten to death, He's condemned for showing us what the fake news media WON'T," he tweeted. "Thank God for Trump! That's why we love him!"
Fransen of British First also thanked Trump. "The important message here is Donald Trump has been made aware of the persecution and prosecution of a political leader in Britain for giving what has been said by police to be an anti-Islamic speech."
Fransen was held guilty for harassing a Muslim woman in November 2016. Fransen allegedly abused the woman wearing a hijab while she was with her four children, according to CNN. She was fined by the court and ordered to pay costs.
President Trump reacted to May's criticism on Twitter, though with an incorrect handle. "Theresa @theresamay, don't focus on me, focus on the destructive Radical Islamic Terrorism that is taking place within the United Kingdom. We are doing just fine." Trump later tweeted the same message with May's correct handle, "@Theresa_May."
White House press secretary Sarah Sanders sought to defend Trump, arguing that it doesn't matter if the videos are real.
"Whether it is a real video, the threat is real," she told reporters Wednesday. "That is what the President is talking about, that is what the President is focused on is dealing with those real threats, and those are real no matter how you look at it."