Church of England Leader Justin Welby: 'I Do Not Understand' Christian Support for Donald Trump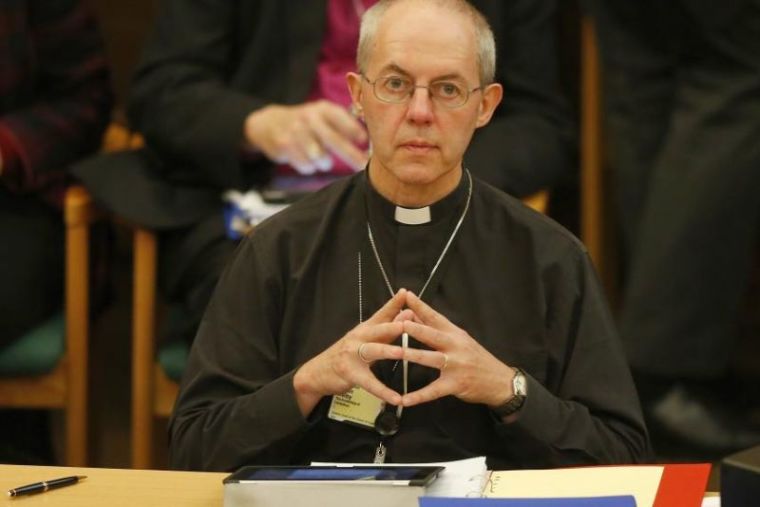 Justin Welby, the Archbishop of Canterbury and leader of the Church of England, has said that he does not understand Christians who support American President Donald Trump.
Welby told ITV Preston on Sunday that he would be open to meet with Trump, explaining that he has met "lots of other people as well."
"I spent years and years involved in conflict stuff around the world where I met people who had killed many, many people," Welby stated.
"You know, part of the job is to meet people you disagree with, and to testify with the love of Christ to them and to seek to draw them in to a different way," he added.
When asked about the "support from fundamentalist Christians" in America that Trump receives, the Anglican leader responded:
"There's two things going through my mind: do I say what I think, or do I say what I should say?
"And I'm going to say what I think," Welby responded.
"No, I don't understand it. I really genuinely do not understand where that is coming from."
Welby has expressed issues with Trump in the past. In January 2016, when Trump was still a Republican candidate, he said that a Trump presidency would be "very challenging" and problematic.
While the Church of England leader has not detailed his grievances with Trump, one major issue the two have struck different tones on has been the refugee crisis.
While Trump has sought to impose temporary travel bans on people from certain countries, and made building a border wall with Mexico one of his main platform promises, Welby has called on the British government to welcome in more refugees.
"As the archbishop has said, Jesus was a refugee, and there are refugees here who are desperate for sanctuary from war-torn places and the archbishop is completely torn about their situation and wants to make a difference," a spokesman for Welby said in September 2016.
There has been a wide array of commentaries and analysis conducted on the subject of Christians, and evangelicals in particular, supporting Trump. The amount of evangelical voter support for Trump during the elections has also been questioned.
A survey of 64,000 American adults conducted in the days following the 2016 election suggested that only 60 percent of evangelicals voted for the Republican nominee, when non-white evangelicals are included. However, other reports on exit polls found that 81 percent of white evangelicals voted for Trump.
John Murdock, who teaches at the Handong International Law School, a Christian institution in South Korea, pointed out in a July 2017 Op-Ed for The Christian Post that believers "certainly need to think hard about what our current association with him (Trump) is doing to us."
He noted that different arguments can be found in Scripture. Some that talk about giving respect to political leaders, but others, such as Paul's words in 2 Timothy, highlight several negative traits that the faithful should be wary against:
"People will be lovers of themselves, lovers of money, boastful, proud, abusive, disobedient to their parents, ungrateful, unholy, without love, unforgiving, slanderous, without self-control, brutal, not lovers of the good, treacherous, rash, conceited, lovers of pleasure rather than lovers of God — having a form of godliness but denying its power. Have nothing to do with them."
Murdock argued that "unfortunately, President Trump matches a lot of things on that not-to-do list."