Trump vs. Obama on Syria Chemical Weapons Red Line, Bashar al-Assad
Trump vs. Obama on Syria Chemical Weapons Red Line, Bashar al-Assad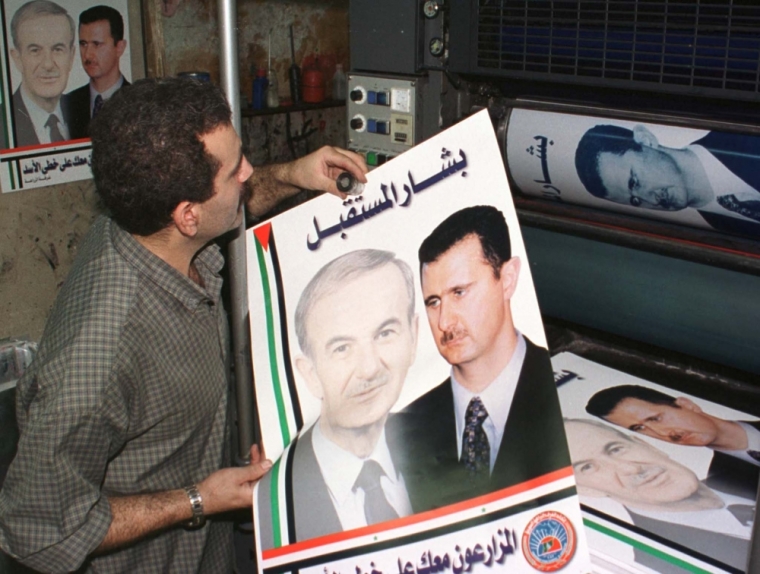 Much has been made about President Donald Trump's order of an airstrike earlier this month on a Syrian airbase in response to a chemical weapons attack on April 4 that killed 80 people. But does Trump's order send a message to Syrian President Bashar al-Assad that former President Barack Obama failed to deliver?
The president's move seems to have signaled a flip-flop on his stance regarding the issue of United States military action against the Assad regime, considering he tweeted many times throughout 2013 to urge Obama not to get involved in the Syrian civil war and claimed that such action would need congressional approval.
But according to John Cappello, a senior fellow for military affairs at the Washington D.C-based think tank Foundation for Defense of Democracies, the U.S. military's launching of 59 Tomahawk cruise missiles on the Syrian airbase near the city of Homs sends a signal to the Assad regime that the U.S. military is "back" and will now consider using force against the Syrian government, something the Obama administration shied away from doing.
"The previous administration had more or less took that [option] off the table," Cappello told The Christian Post. "Diplomacy is always a preferred option, of course, and our national security team says the same thing. But there has got to be a credible leverage behind diplomacy should it be necessary. It was a message that we are willing to use force and tells Assad that we are capable to reach out and destroy all of your military assets if you do these types of things."
"We're back and military force will be considered again," Cappello added. "It may not be used but it will be considered. I think you will see that this will have an effect. I don't think Assad will ever use chemical weapons again. If he does, I think the strike will be bigger."
The April 6 airstrike comes after Obama failed to enforce a "red line" on the use of chemical weapons by the Assad regime that he established in 2012 during a news conference at the White House.
Even though Obama declared that his opinion on using military force in Syria would change if the Assad regime started using chemical weapons, no military action was authorized after a Sarin nerve agent attack killed 1,500 civilians and more than 400 kids in the suburbs of Damascus a year later.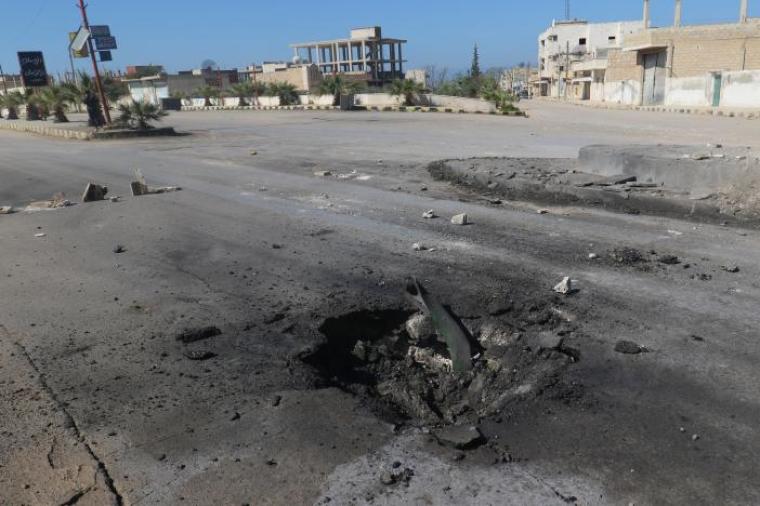 Earlier this year before leaving office, Obama said in an interview with "60 Minutes" that he does not regret issuing the "red line" comment, even though he received much criticism for not following through with his threat after the nerve agent was used in 2013.
"I've got to tell you, though, I don't regret at all saying that if I saw Bashar al-Assad using chemical weapons on his people that that would change my assessments in terms of what we were or were not willing to do in Syria," Obama said.
"I think I would have made a bigger mistake if I had said, 'Eh, chemical weapons. That doesn't really change my calculus,'" Obama continued.
Obama then asserted that it "is true" that "Assad got rid of his chemical weapons."
"I think it was important for me as president of the United States to send a message that in fact there is something different about chemical weapons," Obama added. "And regardless of how it ended up playing, I think in the Beltway, what is true is Assad got rid of his chemical weapons."
The Obama administration had claimed that in working with international experts it was able to help ensure the elimination of Syria's chemical weapons. The former president asserted so in his 2014 State of the Union address.
"American diplomacy, backed by the threat of force, is why Syria's chemical weapons are being eliminated," Obama said.
Later in 2014, former Secretary of State John Kerry claimed in interviews with the media that "we got 100 percent of the weapons out and they don't have access to those extraordinary weapons."
Earlier this year, former Obama National Security Advisor Susan Rice proclaimed that "we were able to find a solution that didn't necessitate the use of force that actually removed the chemical weapons that were known from Syria, in a way that the use of force would never have accomplished."
"Our aim in contemplating the use of force following the use of chemical weapons in August of 2013 was not to intervene in the civil war, not to become involved in the combat between Assad and the opposition, but to deal with the threat of chemical weapons by virtue of the diplomacy that we did with Russia and with the Security Council," she said in an interview with NPR in January. "We were able to get the Syrian government to voluntarily and verifiably give up its chemical weapons stockpile."
Rice's claim was awarded "Four Pinocchios" by fact checkers at The Washington Post.
According to the Post, almost a year before Rice made those comments, National Intelligence Director James Clapper told the Senate Armed Services Committee that there will still some unresolved issues regarding chemical weapons in Syria.
"We assess that Syria has not declared all the elements of its chemical weapons program to the Chemical Weapons Convention," Clapper said. "Despite the creation of a specialized team and months of work by the Organization for the Prohibition of Chemical Weapons to address gaps and inconsistencies in Syria's declaration, numerous issues remain unresolved."
Additionally, a former top official in the Obama State Department, Tony Blinken, told The New York Times in an interview that "we always knew we had not gotten everything, that the Syrians had not been fully forthcoming in their declaration."
Despite Trump's shifting view on U.S. action in Syria, Cappello told CP that administration officials have remained consistent in how they think the issues in Syria should be solved.
"I think the administration has been very clear if you listen. I know there has been a lot of criticism of them flip-flopping and [people wondering] where the policy is going and what is the policy, but I think if you look, as I have done with the national security team — [Sec. of Defense James] Mattis, [Sec. of State Rex] Tillerson, [United Nations Ambassador] Nikki Haley, [national security advisor] H.R. McMaster — they have all said kind of similar things," Cappello said.
"They have been very specific that the fight to remove ISIS will remove a very destabilizing force in the region and once we remove that destabilizing force, it allows us to look for ways to stabilize the region. Doing that through a political process potentially opens up discussions on Syria's future without Assad."