Trump Won: What's Next for the Pro-Life Movement?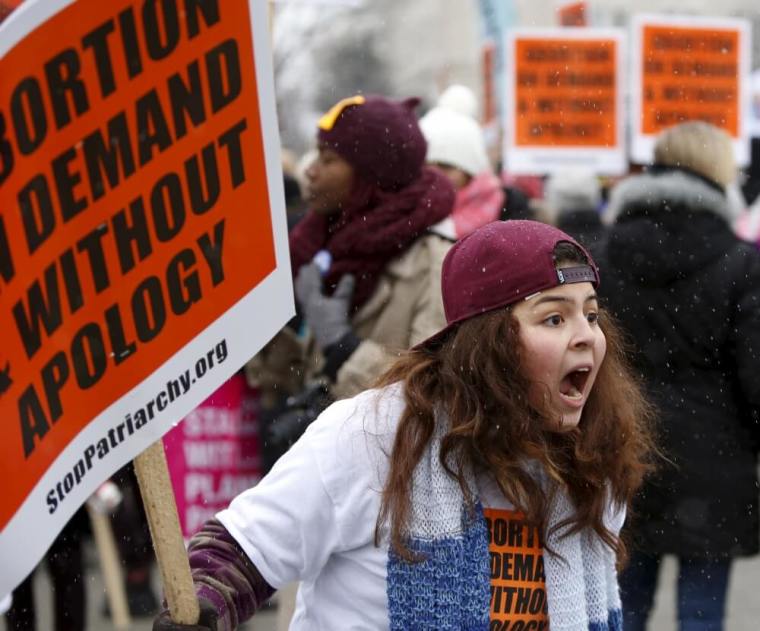 Banning Late-term and partial-birth abortions and protecting born-alive babies
Polls show that a strong majority of Americans support banning abortions at 20 weeks of pregnancy.
Although legislation called the Pain-Capable Unborn Child Protection Act was introduced in 2015 and would have banned abortion at five months of pregnancy, the bill was defeated by Democrats in the Senate.
Even though Trump has expressed support for the legislation, the Pain-Capable bill will likely face stiff opposition again in the Senate once again.
"The Senate is going to be a huge hurdle," Clarke Forsyth, the acting president of Americans United for Life, told CP. "No one should think the road ahead is going to be easy."
Other potential pro-life measures that will require a 60-vote majority in the Senate — such as bans on partial-birth abortions, bans against dismemberment abortions, legislation adding criminal protections for babies who are born alive during failed abortions and legislation to protect religious hospitals from being forced to perform abortions — could also face stiff opposition in the Senate.
"What has changed is the White House. What has not changed is Congress," Tobias added. "We still have an overwhelming majority of Democrats in the Senate who will do everything they can to stop pro-life legislation and that didn't change in the Senate."
"I would love to see [a dismemberment abortion ban] come before the Senate because I would love to see Senate Democrats, especially those who are up for election in 2018, tell their constituents why it is OK to kill an unborn child in the later stages of pregnancy by tearing her arms and legs off until she bleeds to death," Tobias added. "I think that is a discussion we should have on a national level."
Despite the challenges from Senate Democrats, Senate Republicans remain optimistic about the road ahead.
"With a Republican in the White House, I am optimistic about enacting pro-life legislation into law for the first time in a very long time," Sen. James Lankford said in a statement to CP, adding that focus will be placed on the 20-week late-term abortion ban, the Conscience Protection Act, the Born Alive Infant Protection Act, the No Taxpayer Funding for Abortion Act and de-funding Planned Parenthood.
Overturning Roe v. Wade
Even though Trump has vowed to appoint pro-life Supreme Court justices, Trump will need to do more than just replace the late Justice Antonin Scalia in order to shift the balance of the court from pro-choice to pro-life.
As Justices Ruth Bader Ginsburg, Sonia Sotomayor, Stephen Breyer and Elena Kagan are all considered pro-choice and Justice Anthony Kennedy has been known to teeter back on forth on social issues, Forsyth told CP that the court currently has a 5-3 pro-abortion majority that would need to be overcome in order to overturn the 1973 ruling in Roe v. Wade, the case that nationally legalized abortion.
Seeing as how Trump's replacement of Scalia would potentially cut the pro-abortion majority to 5-4, Tobias said that Trump would likely need to appoint at least two more justices in addition to Scalia in order to shift the balance of the court.
Time will only tell if the 83-year-old Ginsburg, the 80-year-old Kennedy or the 78-year-old Breyer, will be able to hold onto their seats until Trump's time in the Oval Office is done.
Passing the Human Life Amendment
In its 2016 party platform, the Republican Party expressed support for amending the United States Constitution to make "make clear that the Fourteenth Amendment's protections apply to children before birth." Such an amendment would effectively overturn Roe v. Wade and forbid Congress and states from legalizing abortion.
But in order to pass such a proposed amendment, two-thirds of both the Senate and House would need to vote for the amendment, as well as three-fourths of the states.
Considering that it will be a battle to get just 67 votes in the Senate, amending the constitution is not something that will happen anytime soon.
The only time the Human Life Amendment was voted on in Congress was in 1983. Forty-nine Senators voted in favor of the amendment, which meant that the measure fell 18 votes shy of the 67 needed for the amendment to pass.
"We are a long way from that," Tobias said. "I think it is more likely that if we get new justices on the Supreme Court and a law from a state makes its way to the court, they could use that to overturn Roe v. Wade and then go back to a situation where each of the 50 states would decide what their law on abortion will be."