Trump's Defense Secretary Pick Gen. 'Mad Dog' Mattis Has a Way With Words: Here Are 5 Incredible Quotes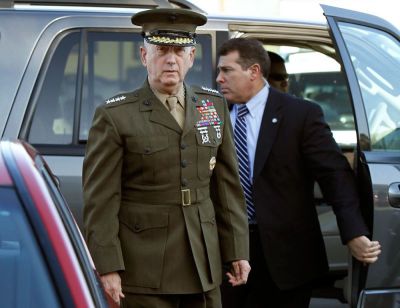 4. "I come in peace. I didn't bring artillery. But I'm pleading with you, with tears in my eyes: If you f*** with me, I'll kill you all."
The retired general said this to Iraqi leaders following the invasion, according to Arms Forces Journal.
A strong critic of civilian casualities, he has also said, "If in order to kill the enemy you have to kill an innocent, don't take the shot. Don't create more enemies than you take out by some immoral act."