Trump's Defense Secretary Pick Gen. 'Mad Dog' Mattis Has a Way With Words: Here Are 5 Incredible Quotes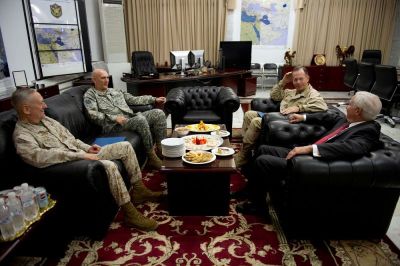 5. "Be polite, be professional, but have a plan to kill everybody you meet... There is only one 'retirement plan' for terrorists."
Mattis said this to his Marines in Iraq, urging them to stay vigilant, according to Arms Forces Journal.