Trump's Reversal of Transgender Troop Policy Not Exclusively Because of Evangelicals, Johnnie Moore Says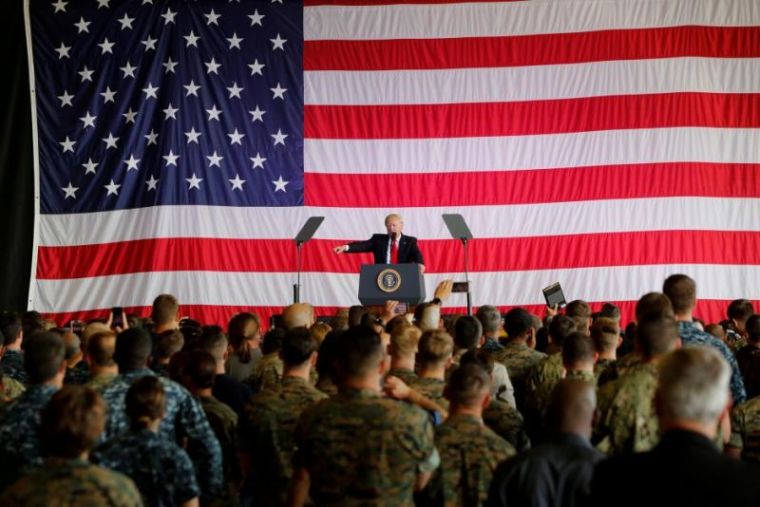 A prominent evangelical who serves as an informal adviser to President Trump and his administration says the president's vow to bar transgender people from serving in the military had more to do with his discussions with military personnel than the influence of conservative evangelical leaders.
Trump started another media firestorm on Wednesday by announcing on Twitter that the United States government "will not accept or allow transgender individuals to serve in any capacity in the U.S. military." Trump declared in his tweet that the decision came "after consultation" with his "generals and military experts."
In the days since, mainstream media outlets have asked whether or not Trump's decision to bar transgenders from the military — which has thrown off some of his military leaders and requires guidance from the White House — was influenced by the group of conservative evangelical leaders and activists who act as informal advisors to Trump and the administration.
The Christian Broadcasting Network's David Brody tweeted that "faith advisors to@realDonaldTrump discussed strategy to reverse transgenders in military policy at WH two weeks ago." In another tweet, Brody added: "Evangelical advisors to @realDonaldTrump sent him signed letter this week asking for reversal of transgender policy."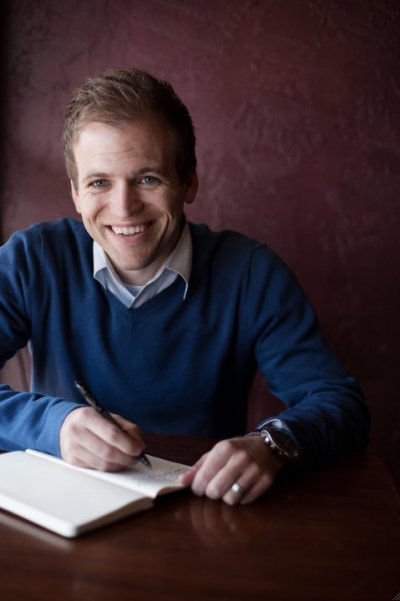 "The transgender announcement by @POTUS is more proof that @realDonaldTrump has become a dream come true for conservative evangelicals," Brody wrote in another tweet.
The Associated Press published an article titled "Trump Transgender Ban Nod to Christian Conservatives." The article stated that "Trump's abrupt announcement amounted to a direct political lifeline to his most passionate supporters. In his chaotic first six months in office, Trump has lost sizable support from independents and some Republican voters. But polls show white evangelicals remaining loyal — and essential to stabilizing his political standing."
However, Johnnie Moore, who served on the Trump campaign's evangelical advisory board and was also present during the all-day meeting of evangelical leaders at the White House on July 10, told The Christian Post in an interview that Trump's decision to rescind the Obama-era military policy had more to do with military readiness than it did it did with appealing to evangelicals.
Although Moore confirmed that the topic of the transgender military policy came up during the discussion among evangelical leaders during their all-day meeting, he stressed that the issue was not directly raised with the president during their brief meeting in the Oval Office on that day.
"While in the all-day meeting that we had, the subject came up at a certain point among many, many subjects. It is inaccurate to say that it was discussed in the Oval Office with the president," Moore said of a quick prayer meeting between evangelicals and president that was highly criticized by some Christian leaders on the political left. "All we did with the president was pray with him. We didn't discuss a single issue with him. Those are the facts."
But according to Brody, evangelical leaders sent Trump a signed letter asking him to reverse the policy. Moore, who is a CP senior editorial advisor, said the letter signed by evangelical leaders mentioned in Brody's tweet was a letter that was spearheaded by Family Research Council President Tony Perkins.
"There was a letter that Tony Perkins organized and a number of leaders signed. That is accurate. We don't know where the letter actually ended up or what the letter had to do, if at all, with the decision that was made," Moore added. "But, it was Tony Perkins and Franklin Graham who were both signatories of that letter.
"We have know idea if it even made it to the president or if he read it," Moore said. "From our perspective, we are fully taking the president at his word that the reason why this decision was made was because of questions related to military readiness and troop cohesion and these types of things."
Moore, who is a former senior vice president of communications at Liberty University and a religious freedom advocate, added that even though the evangelical community is appreciative of Trump's decision, "the evangelical community, to our knowledge, was not the catalyst for the decision."
"I think he knew that among those that would be pleased with this decision would be this constituency," Moore explained. "But, from all of our perspective, this is entirely an issue of military readiness and troop cohesion and the financial implications of it."
The Christian Post reached out to Perkins and Graham for comment on the letter. However, an immediate response was not received by press time.
A number of evangelical and social conservative leaders have praised Trump's tweet on barring transgender people from serving in the military, including Perkins and Graham.
"He's exactly right. And I'm proud that we have a president who sees and understands the truth," Graham wrote of Trump's tweet in a Facebook post. "As Americans, whether you're a Democrat or a Republican, we should celebrate when our leaders do the right thing for our country. President Obama's policy on this was a mistake. We don't need people in the military who are confused about their gender — and the military shouldn't be aiding in gender 'transitions.'"
Additionally, the Family Research Council launched a petition of support for Trump's decision, called "Stand With Trump on Military Readiness." So far, over 11,000 people have signed the petition.
"The last thing we should be doing is diverting billions of dollars from mission-critical training to something as controversial as gender reassignment surgery," Perkins, a veteran of the U.S. Marine Corps, said in a statement. "However, the cost to readiness, recruitment, retention, morale and cohesion would have been even greater under the Obama policy. As our nation faces serious national security threats, our troops shouldn't be forced to endure hours of transgender 'sensitivity' classes and politically-correct distractions like this one."
.