Trump Can't Change Transgender Policy Via Twitter, US Military Says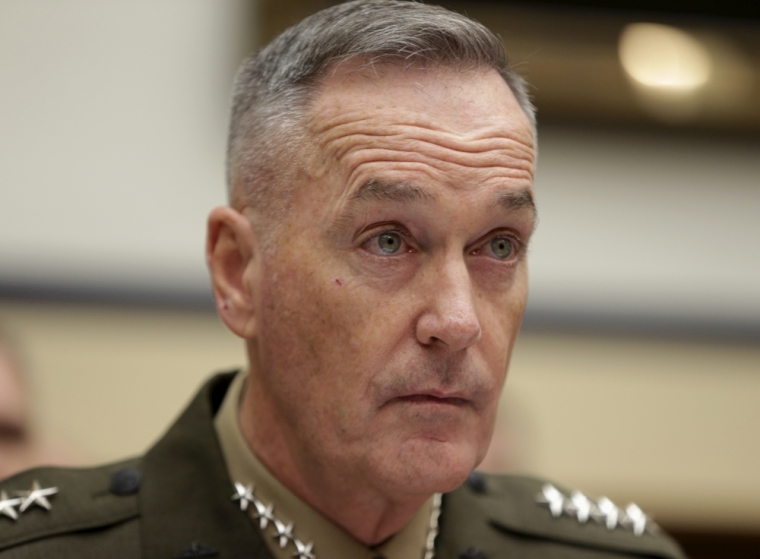 President Donald Trump's controversial posts on Twitter about transgender individuals not being allowed to serve openly have not changed current policy, says United States military leadership.
President Trump garnered national attention Wednesday morning when he posted a series of tweets saying that he was rolling back an Obama Administration plan to allow for transgender military service and the Pentagon to pay for gender reassignment surgeries.
U.S. Marine Corps General Joseph Dunford, chairman of the Joint Chiefs of Staff, sent a message to military leadership on Thursday clarifying that Trump's Twitter posts do not change their current policies.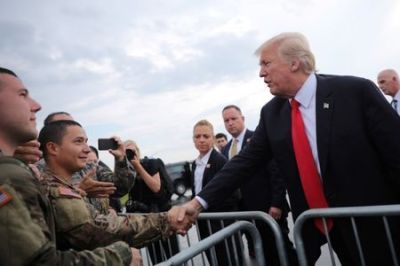 "I know there are questions about yesterday's announcement on the transgender policy by the President," stated Gen. Dunford, as reported by Politico.
"There will be no modifications to the current policy until the President's direction has been received by the Secretary of Defense and the Secretary has issued implementation guidance."
Until official means are made to change the policy, Dunford wrote that "we will continue to treat all of our personnel with respect."
"As importantly, given the current fight and the challenges we face, we will all remain focused on accomplishing our assigned missions," continued Dunford.
In a series of three tweets posted Wednesday morning, Trump said that he was going to reverse an Obama Era plan to allow transgenders to openly serve in the armed forces.
"After consultation with my Generals and military experts, please be advised that the United States Government will not accept or allow ... Transgender individuals to serve in any capacity in the U.S. Military," posted Trump.
"[Our military] cannot be burdened with the tremendous medical costs and disruption that transgender in the military would entail."
The announcement sparked outrage from LGBT groups and elected officials, who took issue with the way in which the decision was handed down on Twitter.
U.S. Sen. John McCain of Arizona said in a statement Wednesday that Trump's announcement "is yet another example of why major policy announcements should not be made via Twitter."
"The statement was unclear. The Department of Defense has already decided to allow currently-serving transgender individuals to stay in the military, and many are serving honorably today," stated Sen. McCain.
McCain also pointed out that the Department of Defense is currently undertaking a study to determine the effectiveness of allowing transgender individuals to serve in the military.
"I do not believe that any new policy decision is appropriate until that study is complete and thoroughly reviewed by the Secretary of Defense, our military leadership, and the Congress," added McCain.