Pastors Praise Tullian Tchividjian for 'Honesty, Humility and Repentance'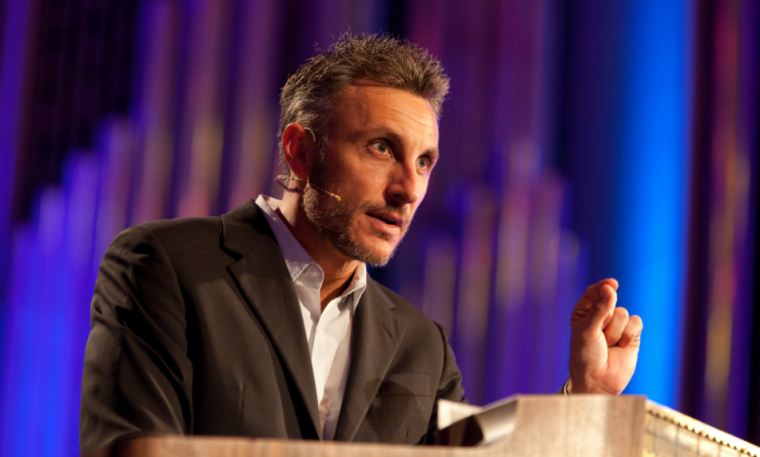 Tullian Tchividjian, the grandson of Billy Graham and former senior pastor of Coral Ridge Presbyterian Church, has been praised by a number of pastors for his "honesty, humility, and repentance" as he continues his recovery from a cheating scandal that shook his ministry.
"Today, Tullian continues an encouraging season of rest and healing as a part of the Willow Creek Church family in Winter Springs, Florida," writes the leadership team at Liberate Network, a resource ministry founded by Tchividjian in 2011.
"The elders of Willow Creek Church are presently overseeing a care plan for him, one involving routine worship, prayer, fellowship, study, professional counseling, and more. The process is going remarkably well, and we are very encouraged by his honesty, humility, repentance, and commitment to healing," it adds.
The statement noted that Liberate is being relaunched, with a focus on connecting "God's inexhaustible grace to an exhausted world through books, conferences, television, radio, social media, and a variety of other mediums."
Tchividjian resigned from his position as pastor last year after admitting to an "inappropriate" relationship with another woman who was not his wife, and has given his followers a number of updates about his healing process in Orlando.
Earlier in February he revealed that God met him in his darkest moments and has helped him heal.
"I could tell you a thousand stories of the ways God has sweetly met me very specifically in my darkest and most despairing moments, of which there have been many. Through many of you, God has met my guilt with His grace, my mess with His mercy, my sin with His salvation," he expressed.
The former pastor has been deeply thankful to the Willow Creek team for helping him through the process.
"This place and these people have become a sanctuary for me ... a place where I'm getting the help and healing I need and long for, a place where I'm learning to breathe again," he wrote.
Previously Tchividjian reflected that his affair was short lived, but the consequences of his decision left him devastated.
"It was a short lived thing. It wasn't a long thing, but it was the worst external decision I have ever made in my life up to this point and I'm wrestling with the aftermath of that. I'm trying to figure out what does life look like from this point forward. I'm trying to evaluate …" he told Vanderbloemen Search Group in August.
Liberate has meanwhile announced a conference for February 2017, focused on God's "no strings attached" unconditional love for people.