Tullian Tchividjian: 'I wanted nothing to do with Christians' after affair, ministry collapse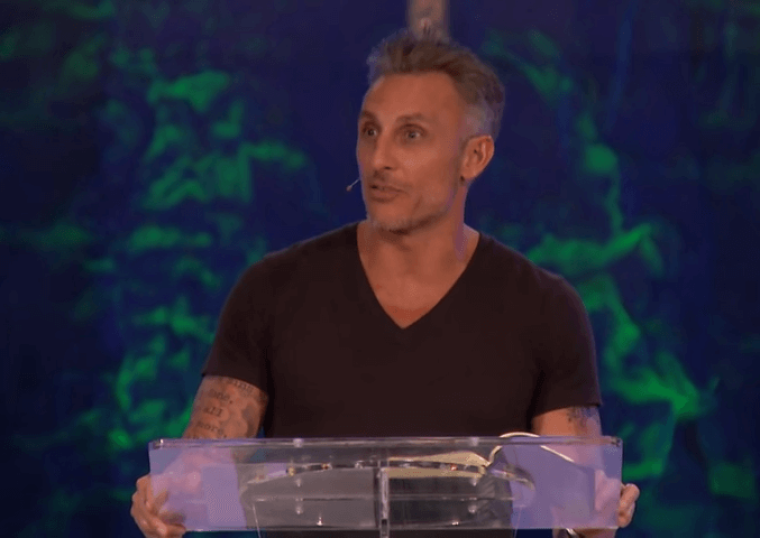 Former megachurch pastor Tullian Tchividjian has admitted that at one point, when his life and ministry collapsed, he wanted "nothing to do with Christians."
Writing in a blog post on his website in December, Tchividjian, who formerly lead Coral Ridge Presbyterian Church before resigning in 2015 due to an extramarital affair, recalled his thinking two and a half years ago:
"I don't want to do any kind of ministry ever again. I love God and I know he loves me but I want nothing to do with Christians."
The pastor said that he was "bitter, cynical, and untrusting towards the church following the collapse of my life and ministry due to my adultery."
"I felt erased, abandoned, orphaned," he added.
Tchividjian, who is also the grandson of late world-famous evangelist Billy Graham, said that he began receiving hundreds of letters from all over the world from people sharing with him their own stories of crashing and burning.
"What became immediately clear through these letters is that this world is packed with people just like me," he reflected.
"People who live with guilt and shame and regret and sadness because of what they have done or failed to do; people who would do anything to go back in time and make different choices but are presently plagued by the realization that they can't; people who live in fear that they will never hope again; people who have lost everything and wonder whether they will ever experience joy and peace like they used to; people who battle suicidal thoughts because they'll never outrun or outlive the consequences of their sinful decisions and the people they have hurt; people who endure the painful, inescapable void of broken relationships; people who struggle with believing that anybody (even God) could love them because they have done so many bad, destructive, and hurtful things," he added.
Tchividjian, who has since remarried, said that in 2018 he preached at different churches in different countries, reflecting that the Church is at a time "where stories of failure are so much more important than stories of success."
Going past to his own failures, he said that admitting the worst parts of himself is never easy.
"It's embarrassing. Every time I stand up and say that I cheated on my first wife, I cringe. It sucks to say that in public. Every time I talk about how deceitful and duplicitous I was, I wince inside," he wrote.
"It's extremely uncomfortable admitting that stuff in front of a group of people. When I talk about the hurt I caused my family, my friends, my church, and countless others because I was too full of myself to care about anyone more than me, I squirm. Disclosing my insecurities and immaturity, my fears and failures, my selfish ambition and cocky self-interest, is painfully difficult."
Still, he pointed out that what keeps him preaching and sharing God's word is that Christ is "the friend of failures, the brother of the fallen, the forgiver of the guilty, and the lover of the weak."
In another candid post on Twitter in September, Tchividjian admitted that he is less nervous speaking with a non-Christian about his adultery and divorce than he is with another Christian.
"There is no going back to a past that we have lost or spoiled or outright destroyed. BUT there is a going to: going to the God who has forgiven and forgotten the sins of our yesterdays, todays, and tomorrows — the God who won't stop pursuing us, no matter how far or fast we run," he added at the time.