Turkey President Erdogan Hits Back at US Over Andrew Brunson Sanctions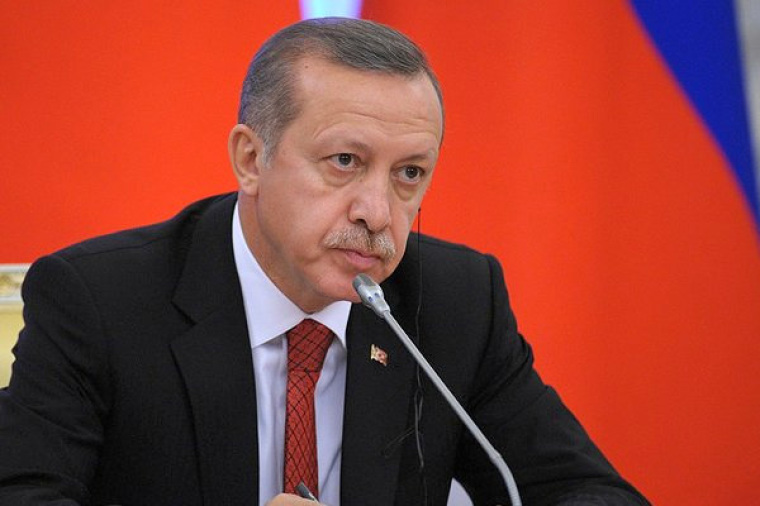 Turkey will sanction two United States officials in response to sanctions enacted last week by the U.S. Treasury Department over the imprisonment of American pastor Andrew Brunson.
Turkey President Recep Tayyip Erdoğan announced over the weekend at a speech in front of members of his ruling AK Party that Turkey will "freeze the assets of America's justice and interior ministers in Turkey, if there are any."
The Associated Press notes that because of different cabinet roles and titles in the United States and Turkey, it is unclear as to which federal officials those sanctions will actually target and if either of those officials have any kind of assets in Turkey.
The announcement came just days after the U.S. Department of the Treasury's Office of Foreign Assets Control announced sanctions against Turkey's Interior Minister Suleyman Soylu and Justice Minister Abdulhamit Gul in response to the continued detention of the 50-year-old Evangelical Presbyterian pastor from North Carolina.
Brunson, who has ministered in Izmir for the past two decades, has been at the center of the diplomatic dispute between the two NATO allies since he was imprisoned in October 2017 and later slapped with unsubstantiated terrorism charges. After over a year-and-a-half in prison, Brunson was released to house arrest late last month. 
The U.S. government claims that Soylu and Gul are heads of agencies responsible for Brunson's false imprisonment.
Under the U.S. sanctions enacted last Wednesday, Soylu and Gul are subject to travel bans and seizure of property and other assets in the United States.
In his speech Saturday, Erdogan called the sanctions put in place by the U.S. "disrespectful" and "not suitable for a strategic partner."
"Those who think that Turkey will bow to threatening language and absurd sanctions don't know this country and nation," Erdogan was quoted as saying by the Wall Street Journal.
Erdogan also urged the Trump administration to halt its "hot-tempered attitude and return to its good senses."
The U.S. sanctions don't seem to bother Soylu and Gul. According to Hurriyet Daily News, Gul and Soylu both took to Twitter to respond to the sanctions.
Gul stated that he has "not even a single cent" in the United States and only dreams about "living in my country."
Erdogan has hinted in the past that Brunson could be released if the U.S. extradites Islamic cleric Fethullah Gülen, whose movement is blamed for the 2016 coup attempt against the Erdogan government. U.S. advocates have accused Turkey of hostage diplomacy.
In his social media response to the U.S. sanctions, Soylu directly mentioned Gulen's organization.
"We [only] have one property in America and that is FETÖ," Soylu was quoted as saying. "We will not leave him there. We will take him."
Erdogan made Saturday's announcement of the new sanctions just hours after U.S. Secretary of State Mike Pompeo met with Turkey's Foreign Minister Mevlut Cavusoglu on the sidelines of the first gathering of the Association of Southeast Asian Nations in Singapore.
"The Turks were well on notice that the clock had run out and that it was time for Pastor Brunson to be returned," Pompeo told reporters before the meeting. "I hope they'll see this for what it is: a demonstration that we're very serious."
Cavusoglu responded to the meeting with Pompeo saying that "a solution cannot be reached by using threatening language and sanctions."
"Today we repeated that. And we believe that is understood very well," the foreign minister was quoted as saying.
On the flight back to the U.S. Sunday, Pompeo was asked by a reporter if he is still optimistic that Brunson will be returned home soon. Pompeo didn't directly answer that question.
"We're working on it," he said, adding that they are also working hard to get the other Americans imprisoned in Turkey returned home.