Twitter drops 'hate map' nonprofit SPLC as 'safety partner' amid accusations of discrimination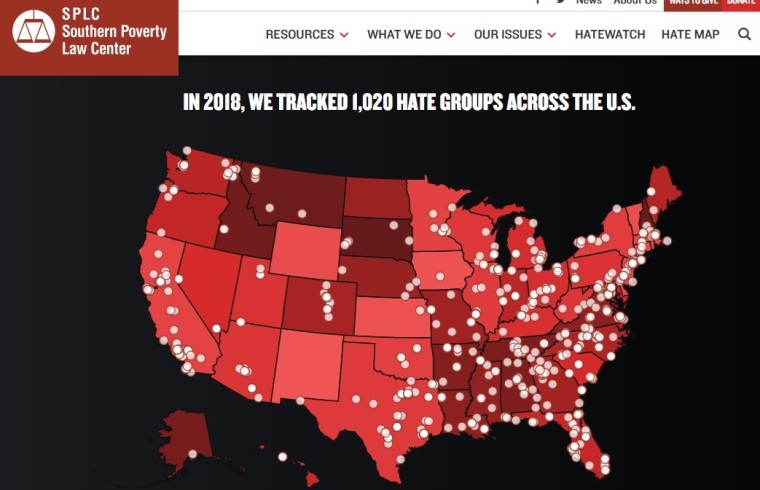 Twitter is reportedly no longer partnering with the far-left Southern Poverty Law Center after the organization was itself accused of having a culture of discrimination and sexual harassment.
As The Daily Caller reports, the social media giant is no longer working with the SPLC as one of its "safety partners" in the effort to "prevent abuse, harassment, and bullying."
The SPLC is one of the most well funded civil rights organization with an endowment of over $470 million in 2018. It claims to "fight hate" and teach tolerance and gained prestige in the civil rights community by standing up for victims of attacks by the white supremacist group Ku Klux Klan.
But over the years, its credibility has been cast into doubt as it has included nonviolent Christian organizations as part of its online map of American hate groups because of the organizations' conservative advocacy on political issues like marriage and sexuality.
Mainstream media outlets and other watchdog organizations have regularly used SPLC as a resource to further the claim that the Christian conservative nonprofits are "hate groups."
Some of the world's largest tech companies, such as Facebook, Google, Amazon and Twitter have partnered with the SPLC to help police their platforms.
As noted in a 2018 report, Twitter had previously listed SPLC as one of its "safety partners."
However, an anonymous Twitter employee recently told The Daily Caller News Foundation on the condition of anonymity that the SPLC is not a member of the Twitter Trust and Safety Council, which serves to provide input on Twitter's safety products, policies and programs.
Additionally, the employee stressed that the SPLC is not an organization that Twitter has recently worked with. The Christian Post reached out to Twitter for clarification on its current and past relationship with the SPLC. A response is pending.
The news comes over a month after SPLC co-founder Morris Dees was fired after being accused of "inappropriate conduct." The SPLC was also accused of having a toxic culture that breeds gender and racial discrimination as well as sexual harassment.
Additionally, the SPLC and Dees have been criticized for shady fundraising practices that take advantage of "gullible Northern liberals." One progressive writer even accused the SPLC hate group map of being a deceptive promotion aimed at generating funds. 
After the firing of Dees, the organization's president and legal director also resigned. Trying to chart a new path forward, the SPLC hired an external consultant to analyze the SPLC workplace culture.
In recent weeks, conservative Christian organizations listed on the SPLC hate map have renewed their pressure on news and social media companies to stop using the SPLC as a resource, claiming it has an "untrustworthy and corrupt nature."
An April 3 letter to members of the media signed by a number of conservative leaders led by Family Research Council President Tony Perkins expressed concern about the neutrality of the SPLC's external consultant — Michelle Obama's former chief of staff, Tina Tchen.
"Today's SPLC is aggressively anti-Christian and morally bankrupt – both inside and out. It attacks anyone who disagrees with its far-left agenda, smearing them with lies and grossly mischaracterizing their work," the letter reads.
"Indeed recent developments, including confessions by former staffers that the SPLC's fundraising was suspect, have attracted the attention of a member of the U.S. Senate and triggered a request for investigation by the Internal Revenue Service into the SPLC's classification as a 501(c)(3) nonprofit organization."
On Wednesday, FRC along with the American Family Association and SPLCExposed.com posted a full-page advertisement in the Wall Street Journal calling on companies like YouTube, Spotify, CNN, MSNBC, Amazon and Paypal to stop using the SPLC as an authority on hate and extremism.
"The SPLC has become a hate-for-cash machine that has weaponized its hate labeling of groups and individual people," the advertisement states. "As SPLC collected hundreds of millions in donations, it expanded its definition of 'hate' to nonviolent conservative Christian and parent organizations who oppose SPLC's political agenda."