2 girls rescued 9 years after Boko Haram abducted Chibok schoolgirls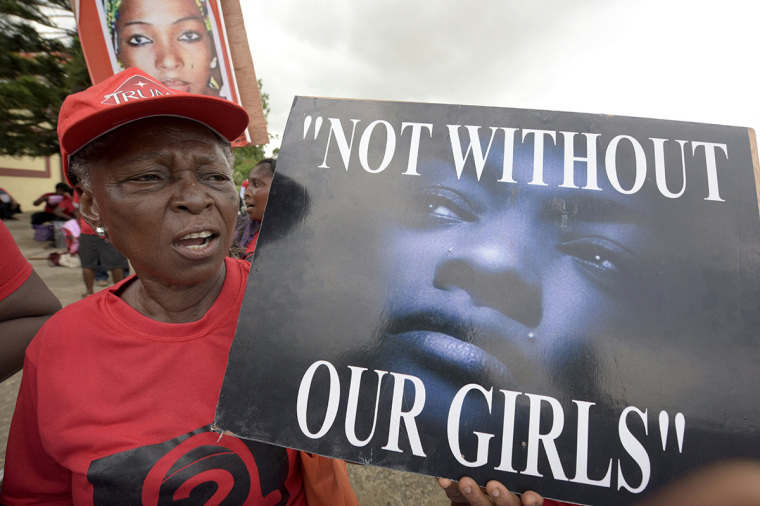 After more than nine years of captivity, two Chibok schoolgirls have been rescued, according to Nigerian military officials. Hauwa Maltha and Esther Marcus, now both 26, were among the 276 girls abducted by Boko Haram in April 2014. The terrorist group had forced the two into marriage with its fighters.
Major General Ibrahim Ali, leader of the Nigerian military operation combating the country's northeastern insurgency, has told reporters that Nigerian soldiers rescued the two women and reunited them with their families.
Maltha, who was eight months pregnant when she was rescued, told Daily Trust she gave birth to a healthy baby boy on April 28.
While in captivity, Maltha and Marcus were each forced into marriage with three different extremists as their husbands were killed in clashes with the military.
The majority of the rescued girls and their families have shared accounts of them being forced into marriages and losing hope of ever escaping their captors.
Ali said Marcus was forced to marry a man named Garba, also known as Garus, a Boko Haram fighter who was killed during a troop's offensive operations on terrorists' enclaves.
"She was later married off to another insurgent, Abba, in the Ukuba terrorist enclaves in Sambisa forest until her rescue by troops of Operation Hadin Kai," he was quoted as saying. "Since their rescue, they have undergone medical examination along with their babies and are adequately resuscitated and will be handed over to the Borno State government for further administration."
Of the Chibok schoolgirls who were abducted in 2014, nearly 100 remain missing, according to The Guardian. Chibok is a Local Government Area of Borno State.
The 2014 incident marked a significant escalation in Boko Haram's ongoing persecution of Christian communities within the region. The group has killed tens of thousands of Christians in Nigeria and displaced millions more in its quest to eliminate Western influence and impose strict Islamic Sharia law.
Boko Haram specifically targets individuals who do not adhere to their radical interpretation of Islam, including religious minorities and Muslims they deem insufficiently observant.
Dede Laugesen, the executive director of Save the Persecuted Christians, told The Christian Post in a previous interview that terrorists often kidnap boys and brainwash them to become jihadis.
Boko Haram's influence has grown since 2014, with most of its members now operating as a brutal faction backed by the Islamic State group. The United Nations Development Programme estimates that over 35,000 people have been killed and more than 2 million displaced by extremist violence in Nigeria.
Many Nigerians have raised concerns about what they perceive as the government's inaction in holding terrorists accountable for the rising number of attacks and kidnappings.
Nigeria's Christians are often the target of extremist and terrorist groups. Christian human rights organizations have warned that the violence in Nigeria has risen to the level of "genocide."