Two Christian Women Accused of Blasphemy Tortured by Muslim Villagers in Pakistan; Faces Painted Black, Beaten as They're Forced to Parade Around on Donkeys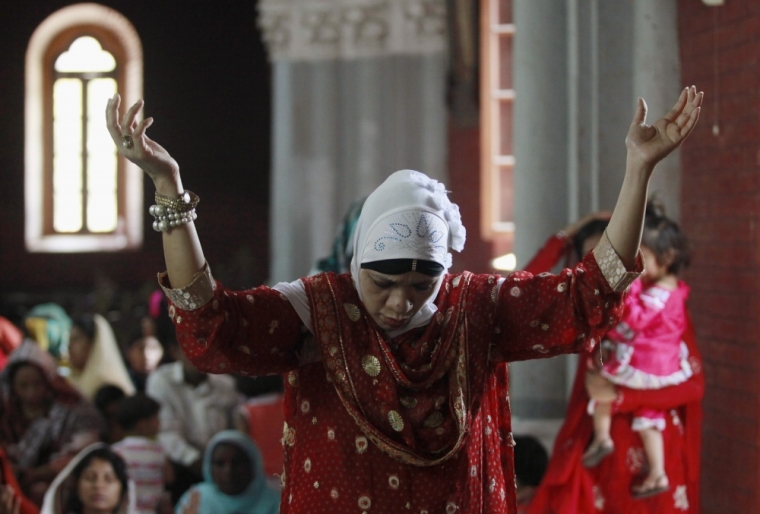 Two Christian women from a Pakistani village in the Sheikhupura district of Punjab province have reportedly been tortured by Muslim villagers, after which their faces were painted black and they were paraded around the town on donkeys.
The Pakistani Christian Post reported that the women, identified as Rukhsana and Rehana, were accused of committing blasphemy, which activists have said is a common way for the Muslim majority to oppress Christian and other minorities.
The two Christians apparently got into an argument with a Muslim woman who wanted to buy from their home a flex used as a carpet for a low price, to which the Christians refused. The Muslim woman then accused the Christians of committing blasphemy by pointing out that the carpet has images of Holy Books and Quran verses on it, which prompted a Muslim mob to beat the Christians and drag them out of their home.
Rukhsana's husband, Awais, had his head shaved in the incident, after which all three Christians had their faces painted black, had shoes put around their necks as garlands, and were paraded around town on donkeys, while the mob continued teasing and beating them. The public punishment was eventually put to an end after police were called into the village.
Human rights group The Voice Society was reportedly instrumental in getting the police to get involved and help the Christians. The families of Rukhsana and Rehana have said that they will leave the village following the attack, and not come back again.
PCP noted that some Muslim extremists in Pakistan look for "any reason" to persecute and execute Christians and other minorities, and noted that Christians are finding themselves in an "awful reality" where they are being targeted around the world.
Tensions between the majority Muslim community and minority Christians remains especially high in Pakistan. Fides News Agency reported that a major massacre was prevented back in May in Lahore partly due to three Muslim leaders standing up against other Islamic imams who were inciting a mass attack on Christians for alleged blasphemy.
There has been some movement within Pakistan's parliament seeking to make changes to the controversial blasphemy laws. Human rights activist Pervez Rafique, who's also a former minority member of parliament representing the Pakistan People's Party in Punjab, told The Christian Post in an interview in May, however, that it will be difficult to see such changes materialize.
"It's hard to change or relax the laws," Rafique told CP, "especially the blasphemy law 295-A-B-C of Pakistan's penal code."
The activist explained that although to change or abolish laws the parliament needs only simple majority, two third majority is needed to amend the constitution or any article of the constitution — a level of support those opposed to the blasphemy laws do not have.