Christian Massacre Prevented in Pakistan After Muslim Leaders Stand Up to Islamic Imams Inciting Mass Attack; 22 Muslims Arrested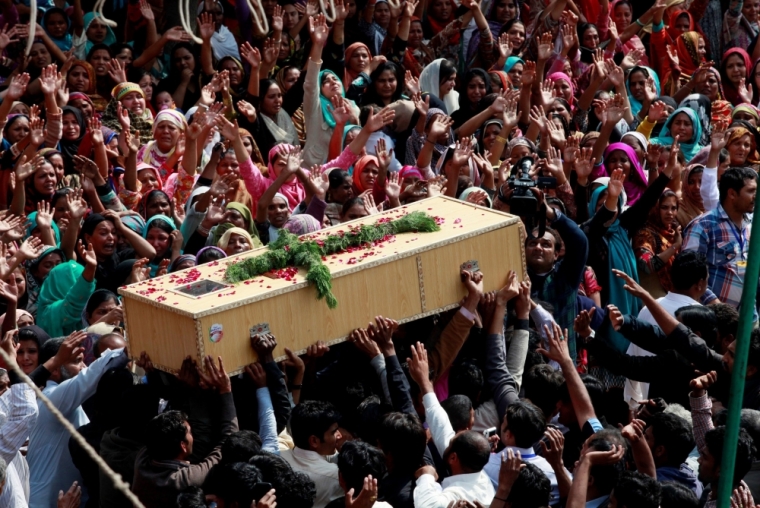 A massacre of Christians in Lahore, Pakistan, was prevented back in May partly due to three Muslim leaders standing up against other Islamic imams inciting a mass attack on Christians for alleged blasphemy. A total of 22 Muslims have so far been arrested in the incident.
Fides News Agency reported on Tuesday that Christian lawyers in the region are speaking out about the incident, which occurred on May 24. Local Christian man Humayun Faisal was accused of burning pages of the Quran, which is considered blasphemous, and has led to mob attacks on Christians in a number of cases.
Police saved Faisal from the lynching by arresting him, but Islamic protesters then turned their anger toward the Christian community in the neighborhood where the man lived.
It was the actions of Haji Pir Shafiq and two other Muslim leaders that prevented what could have likely been a massacre, said Dominican Fr. James Channan, director of the "Peace Center" in Lahore.
"Two other Muslim leaders distinguished themselves for their intervention in favor of Christians" Channan revealed.
"The imam of the mosque in Lahore, Abdul Khabir Azad, having learned of the unrest, went immediately on the spot and stayed there until three in the morning, parleying with local Muslim leaders to stop any form of violence. Even Alama Tahir Ashrafi, chairman of the Pakistan Ulema Council, arrived at the scene to mediate.The two condemned any retaliation on innocent Christians, helping to restore calm. They acted for justice, giving a good example."
The Peace Center director added that often in Pakistan, when a Christian is accused of blasphemy, the entire Islamic community rises up against him or her, without waiting for the authorities to get involved.
Human rights activist Pervez Rafique, a former minority member of parliament representing the Pakistan People's Party in Punjab, told The Christian Post in an interview back in May that Pakistan's harsh blasphemy laws will be hard to change, because of the government's "strong relations" with Muslim extremists.
Rafique told CP that those presently in power in Pakistan are known for having a "pro Taliban, pro Islamic ideology."
He added that there is a big problem in civil society, where media and progressive-thinking people are afraid "to take bold stands against the blasphemy laws," which he called a "naked sword on Christians and other communities."
Nasir Saeed, director of the NGO Center for Legal Aid Assistance and Settlement, said in a separate statement that Christianity is growing in Pakistan, but that is also leading to more violence against followers of Christ.
"No one should be allowed to take the law into their own hands. Mass attacks against entire communities show that hate against Christians is growing," Saeed said.
"The blasphemy law is widely used for revenge, but the government has not yet managed to take steps to stop the misuse of the law and ensure security for Christians. If those responsible are not punished, those who attack with impunity Christian neighborhoods and churches are encouraged."
Other forms of persecution against Christians include intimidation aimed at forcing churches to give up their property.
International Christian Concern reported that members of the Jerusalem Church, a Pentecostal, 300-family congregation in Karachi, have been receiving deadly threats from armed Muslim miscreants, who are trying to force them to vacate their church property and stop worshiping there.