Two Men File Lawsuit Against Mormon Church Alleging Sexual Abuse as Teens by Church Leader on Pineapple Farm in Hawaii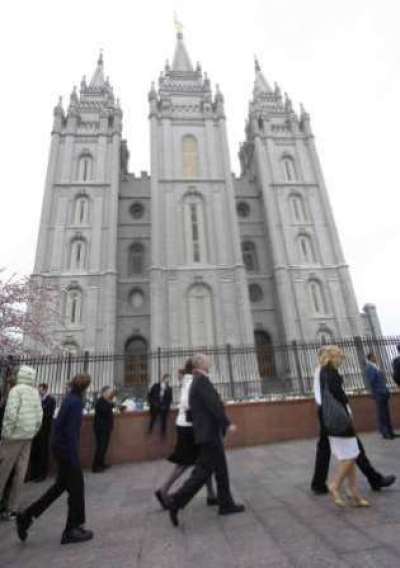 Two men filed a civil lawsuit on Wednesday suing the Church of Jesus Christ of Latter-day Saints for sexual abuse that the plaintiffs claim occurred on a pineapple farm in Maui, Hawaii, from 1986 through 1988.
Jacob Huggard, 41, and Kyle Spray, 42, both of Utah, are alleging that they were sexually abused by the camp's coordinator. Brian Pickett was responsible with overseeing the hundreds of teenage boys from Utah and Idaho who worked the pineapple fields in the 1970s and 1980s.
In addition to the Mormon Church, Maui Land and Pineapple Co., which owned the farm land and camp housing, is also listed as a defendant. According to a press release, both companies recruited boys to work for the company, paying them for their work while also educating them in Mormon missionary lifestyle.
The lawsuit claims that abuse happened both at the farm and later at Pickett's private residence when he was promoted to vice president of operations.
It also alleges that Pickett's higher ups were aware of his actions, but did nothing to prevent the abuse from continuing.
"Despite having knowledge of the pedophilic sexual violence perpetrated by the defendant, Pickett, these other defendants did not report him to the authorities or take any action to protect plaintiffs from further molestation, which did occur," the lawsuit states.
"There were hundreds of boys over more than a decade cycled through these camps," attorney Randall Rosenberg said in the press release. "Hundreds were exposed to the alleged sexual predator in our case. We do not know how many others may have been molested, but our experience is that child sexual predators with access to kids have multiple victims."
A spokesperson for the Mormon Church said that it would investigate the claims.
"The Church of Jesus Christ of Latter-day Saints has zero tolerance for abuse of any kind and works actively to prevent abuse," church spokesman Cody Craynor said in a statement Thursday. "This case was filed yesterday, and many details in the legal complaint are unclear. The church will examine the allegations and respond appropriately."
Hawaii passed a law in 2012 that allows sex abuse civil suits to be filed after the statute of limitations has already passed, until April 2014.
Craig Vernon, an attorney for Huggard and Spray, told The Huffington Post that "we all believe there were other people who were abused" and urge them to come forward.
"Time is of the essence," he added.
The lawsuit seeks to change LDS' "corporate policies and procedures regarding reporting suspected child sexual abuse and ensure that alleged sex abusers are immediately removed from exposure to children," reported The Associated Press.
The pineapple camps closed their doors in the 1990s.