Tyler Perry Shares Video Tribute From Bobbi Kristina's Funeral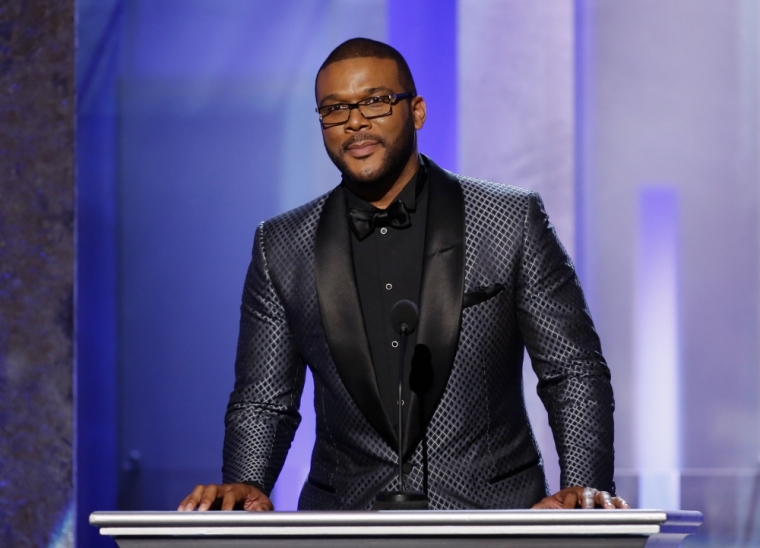 Film mogul Tyler Perry is speaking on behalf of the Brown and Houston families to thank fans for their continued support and prayers following the death of Bobbi Kristina Brown, and shared a video tribute me made for the young actress' funeral.
"The Houston estate asked if I would share this tribute that I put together for Bobbi Kristina's private funeral," Perry wrote on Friday. "On behalf of the Brown and Houston families, we would all like to thank you for your prayers and support. God bless."
In the video featuring a multitude of images from Bobbi Kristina's infancy to young adulthood, Perry shared "a few words from Krissi …"
"I hope you feel my love, pain, beauty, agony at times, blessings all the time. No one understands me," Bobbi Kristina's words that appeared in the video reads. "And I don't expect them to, but I will try to spread my love and my story through words and this blessing of a powerful voice mom has given me."
The video concludes with the words, "goodbye for now." After her death, Perry took to Twitter to express his emotions when he said, "I'm a writer with no words ... Bobbi Kris."
Brown, the singer and actress who was the daughter of the late singer Whitney Houston and singer Bobby Brown, died at the age of 22 on July 26. Her death came six months after being found unconscious in the bathtub of the Georgia home she shared with her boyfriend Nick Gordon.
Perry, the 45-year-old screenwriter, director and producer, became a close family friend of Brown's after befriending her mother years ago.
Back in July, Perry took to Facebook to defend the Houston and Brown families amid rumors that were running rampant in the media.
"This morning I woke up with Whitney on my mind. I couldn't help but think about all that she must have dreamed for her child," Perry wrote. "I know this was not her dream. … And as difficult as this time is for the people who love both Whitney and Krissi, what makes it more egregious is the blatant disrespect, lies, and ignorance that are rapidly printed in this awful time."
Just days after Perry wrote the July 17 post, Bobbi Kristina died.
"She is finally at peace in the arms of God," Bobbi Kristina's family said in a statement. "We want to again thank everyone for their tremendous amount of love and support during these last few months."
Perry previously hired Bobbi Kristina Brown on his scripted series "For Better or Worse" and defended her during her grieving process when she appeared in negative media reports while mourning the death of her mother in 2012.
"Being someone who knows about losing their mother, I know grief comes in different ways and you never know when it's going to hit you or how it's going to hit you, for that matter," Perry wrote on his personal website TylerPerry.com. "So yes she was grieving, but grief aside, she managed to finish her obligation and did a great job at the same time."