Tyrese Reveals Why He Prays at Public Sculpture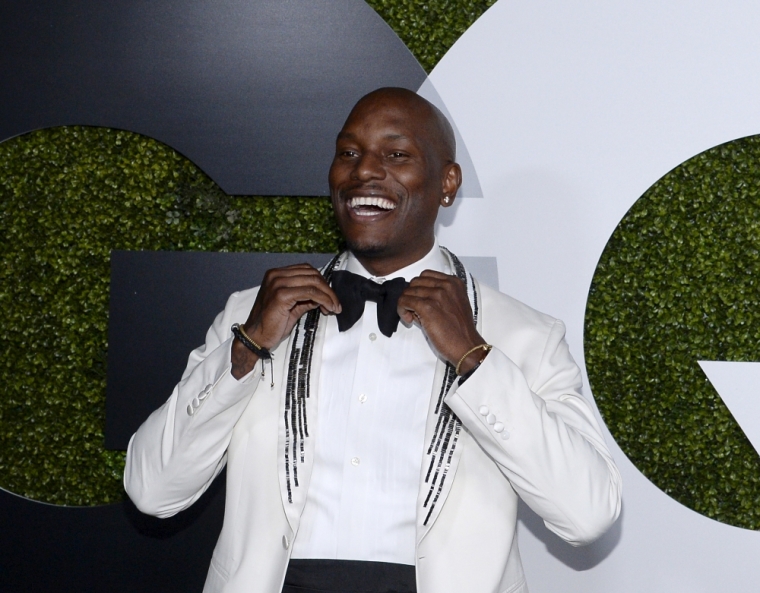 In the middle of the night, singer and action star Tyrese Gibson may be found praying at the Watts Towers sculptures in Los Angeles, California.
For the first time, the 37-year-old "Black Rose" singer revealed that he focuses on his life's purpose by praying in the intimate setting in the Watts community that he grew up in.
"I've never shared this publicly but often times I come here in the middle of the night and pray ..," Gibson wrote on Instagram. "It re-sparks my life's purpose it reminds me to stand tall and never let life's challenges get the best of me.."
Gibson has been hinting about a new business venture after spending time in the United Arab Emirates at the top of the year.
"... [W]hen you are a man of substance with a mission on your mind you have to step out of your nest and comforts of being home .. Be willing to walk into unfamiliar territories to accomplish your vision, dreams and goals ..," Gibson wrote on Instagram. "Of course I don't have to explain anything .. I'm aware .. But just know .. For those of you who don't know .. To God be the glory for ALL the things that he continues to do .."
With all of the accolades and opportunities he has received, the singer's faith seemed to be revitalized when his mother was miraculously healed last month. Gibson called his mother's healing one of the best moments of his life.
"I know a LOT of people have been as worried as me and our family .. So very grateful .. My mother is going to see another year .. And her sons birthday Dec 30th," Gibson wrote on Instagram. "This is literally the best moment of my life."
The actor from "The Fast and the Furious" film franchise, took to Instagram to speak about witnessing the presence of God after his mother's health scare.
"I have the best news ever to share ... I've witnessed the power and loving presence of GOD!!!! My Mother is no longer in critical condition ..," he revealed. "Glory be thy name the lord Jesus Christ is real .. I've literally witnessed a miracle ... We appreciate your prayers and outpouring of LOVE!!!!!!"
Although the entertainer has held strong to his Christian faith throughout the years, it seems those beliefs were strengthened when his mother's health began to improve.
"I've never had a doubt in my heart that God was real .. But it can ONLY be the power of the lord Jesus Christ that pulled her through ...," he said. "They took the tubes out, took her off of the the breathing machines and today for the first time in 8 days me and my mother TALKED... Her first words were 'Hi Son'.... My mother without saying will be my date to the GRAMMYs - to God be ALL the glory...."