US Denies Entry to Iraqi Nun Persecuted by ISIS After Concluding She Would Remain in Country Illegally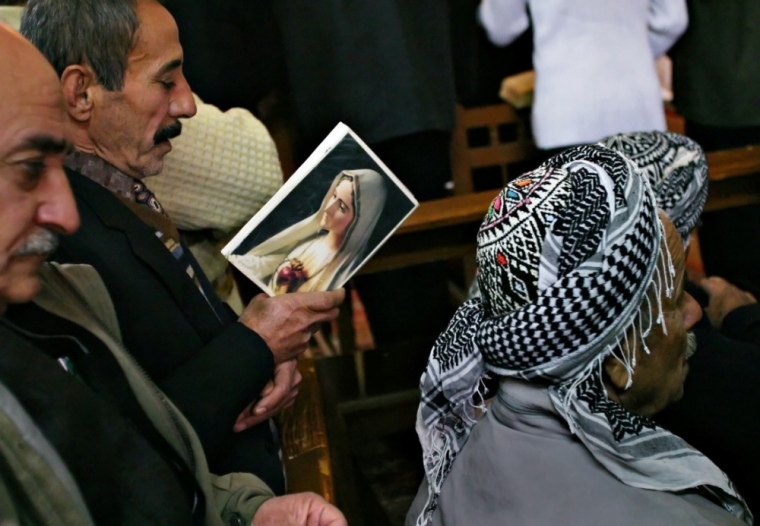 A Catholic nun from Iraq who suffered persecution at the hands of ISIS and sought to share her testimony in Washington D.C. this month was denied entry into the United States because government officials felt she would attempt to stay in the country illegally.
The nun, Sister Diana Momeka of the Dominican Sisters of Saint Catherine, was reportedly denied a visa because U.S. officials concluded that she would attempt to stay in the country permanently and illegally, according to a report in the National Review by Nina Shea, director of the Center for Religious Freedom at the Hudson Institute in Washington D.C.
Shea obtained Momeka's letter of rejection from the U.S. Consulate in Erbil, which stated the nun was considered an IDP or "Internally Displaced Person" defined as someone forced to leave their home that remains within their country's borders.
"She wanted to get a temporary visa and she had documentation to say that she was only going to be temporary. And she was told because she was an IDP that she would not be allowed in," Shea told The Christian Post on Monday. "Because the presumption was that she was lying about her temporary duration of her visit and that she would be staying permanently in the United States illegally."
Both the State Department and consulate were skeptical of the visit, even with endorsements from Reps. Anna Eshoo, D-Calif., Frank Wolf, R-Va., and The Cradle Fund, an organization to aid persecuted Christians in the Middle East founded by Hollywood producer Mark Burnett.
"They didn't believe her, they didn't believe The Cradle Fund, they didn't believe Frank Wolf," she said. "They didn't believe anyone who was vouching for her."
Sister Diana, a former resident of Qaraqosh in northern Iraq, had a distinguished academic career and was teaching courses on spiritual direction, English and peacemaking at St. Ephrem Seminary until ISIS forced her and 50,000 other residents out of their town last August.
She now serves as a spokesperson for this community and for more than 100,000 Christians driven into Kurdistan by ISIS. She was scheduled to meet with both the Senate and House Foreign Relations Committees, the State Department, USAID and various NGOs to share her experience.
Shea first learned of Momeka's visa rejection through Wolf and The Cradle Fund.
Wolf, who met Momeka in Kurdistan a few month ago, said earlier: "We had hoped to facilitate her trip to the States so that she could speak with great candor, as is her custom, to policy makers. Perhaps just as significantly, we viewed her as a critical voice to awaken the church in the West to the suffering of Christians and other religious minorities in Iraq."
Momeka was the only Christian of an Iraqi delegation of minority groups which included representatives of the Yazidi and Turkmen Shiite religious communities set to visit the U.S. for official meetings in Washington D.C.
The State Department has since asked Shea and her employer to revise or take her article down without giving them a reason for doing so, but they refused.
She said the State Department claimed that Momeka was never interviewed by consular officer Christopher Patch who is cited in her piece stating that the nun was not admitted entry because she was an "IDP."
However, Shea told CP she that there is nothing in her report indicating Momeka was interviewed by Patch. All that was included, she said, was the officer telling her she was an "IDP" during a phone call.
A State Department official told CP Monday that the agency does not disclose details on individual visa cases.