UCSB Feminist Studies Assoc. Professor Pleads No Contest to Assaulting Pro-Life Students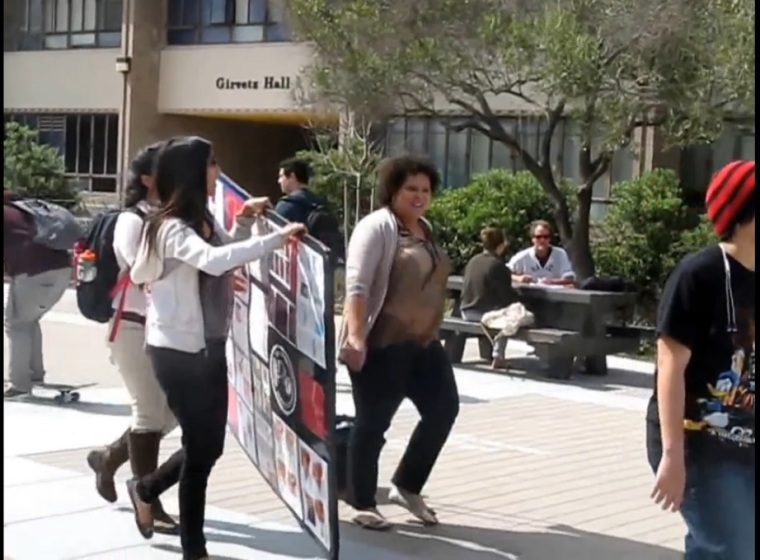 An associate professor of feminist studies at the University of California at Santa Barbara has pleaded no contest to criminal charges related to her assault on a group of pro-life students in March, which was partially captured on video.
The Santa Barbara Independent reported on Thursday that Dr. Mireille Miller-Young, who had been accused of stealing and destroying an anti-abortion posted during an event, as well as pushing and scratching the activist, is pleading no contest to the charges of grand theft, vandalism, and battery.
"Today's plea brings us one step closer to seeing justice done in this case," said Katie Short, mother of the 16-year-old activist that Miller-Young is accused of assaulting. "Pro-life advocates should not be subjected to intimidation and violence for lawfully exercising their right to free speech, and we are happy to see that Ms. Miller-Young is being held accountable for her actions."
The feminist studies associate professor is expected to be sentenced on August 14, and will likely have to pay a fine, perform community service and attend anger management counseling. Prosecutor Ron Zonen has said that he "would be surprised if [Judge Brian Hill] sentenced her to jail."
A video of the incident was captured by Thrin and Joan Short, who were victimized in the incident, and shows Miller-Young walking through the campus with the pro-life sign that was taken. When questioned by police, Miller-Young allegedly said that she believes that her theft and destruction of the sign had "set a good example for her students."
Miller-Young also apparently told police that she felt "triggered" by the images on the posters at her place of work, and that she believed it was her "moral right" to remove the material from sight.
The sisters said that they had distributed nearly 1,000 pro-life pamphlets that day, before being approached by the UCSB associate professor.
Life Legal Defense Foundation, where Katie Short serves as a legal director, noted that UCSB has made no public comment on the incident. It is not known what, if any, disciplinary actions the university has taken against Miller-Young, who remains listed in the faculty directory.
Following the incident in March, Life Legal President and Executive Director Dana Cody said that her organization is "unequivocally pro-life."
"We daily pursue legal means of ending the abortion of helpless and innocent children and we fully support Catherine's daughters in their pro-life witness," Cody said. "At the same time, we heartily endorse Catherine's call for civility to all, especially those whose actions are inappropriate and misguided."