UK Has Far More Young Christians Than Thought; Church Attendance Growing Among Teenagers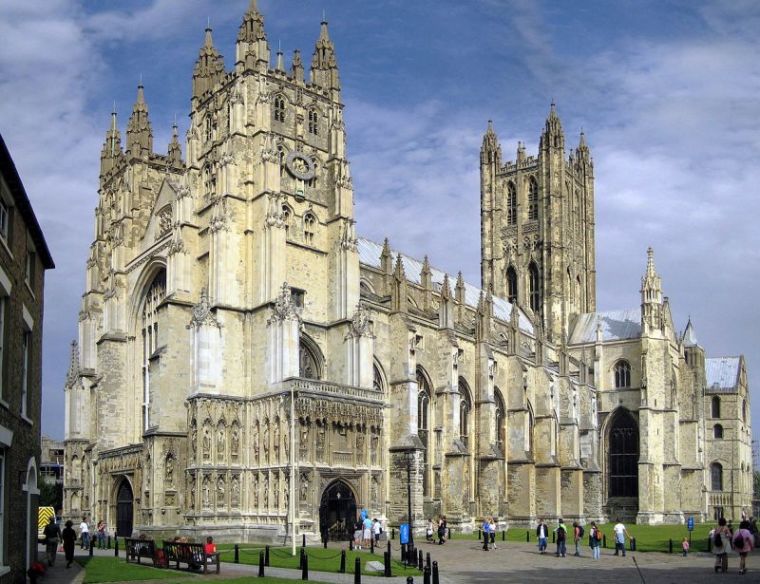 A new research shows that far more young people in Britain are Christian than previously thought, and that thousands of them are converting after visiting a church building.
More than 20 percent of people between the ages of 11 and 18 describe themselves as active followers of Jesus, and 13 percent say they are practicing Christians who attend church, according to a study commissioned by Christian youth organization Hope Revolution Partnership and carried out by ComRes, The Telegraph reported.
The study, which was conducted in December but has been released now after doubly verifying its data and conclusions, also showed that about 13 percent of teenagers decided to become a Christian after a visit to a church or cathedral. In fact, visiting a church building was more significant than attending a youth group, going to a wedding, or speaking to other Christians about their faith, the research found.
One in five said reading the Bible had been important, 17 percent said going to a religious school had had an impact and 14 percent said a spiritual experience was behind their Christianity.
"What is really exciting for us is that there is this warmth and openness that we are seeing among young people – they are really open to faith," Jimmy Dale, the Church of England's national youth evangelism officer, was quoted as saying. "It's a real wake-up call for the church – we've got lots of young people who are coming into churches with school groups and that's a really integral part of them becoming a Christian."
The Church of England has also witnessed an increase of 14 percent in the number of those wanting to become priests. This Autumn, 543 men and women are expected to begin their studies at colleges across England.
"Here are men and women who are choosing to put their faith on the line, so as to bring hope and spiritual nourishment to individuals and communities alike," Premiere quoted the Bishop of Guildford, Andrew Watson, as saying. "In an increasingly uncertain world, nothing could be a greater privilege than walking alongside people in their joys and sorrows, from birth to grave."
A report, based on an analysis of the British Social Attitudes Survey and the European Social Survey and published in May, revealed that Anglicanism in Britain is beginning to see an upward trend due to a resurgence in patriotism and pride in Christianity. It said the proportion of those who say they are Church of England worshipers has risen from a low of 16.3 percent in 2009 to 17.1 percent in 2015.
However, an extensive survey in England, published in May, revealed that only a minority of young people believe Jesus Christ was both a real person who lived on Earth and God in human form.
Only 54 percent of those interviewed described Jesus as a "real person who actually lived," with 27 percent calling Him a "mythical or fictional character," and 19 percent saying they don't know. Of those who believe Jesus is real, only 30 percent said He was "God in human form." The most popular selection was that He was a "prophet/religious leader but not God," at 40 percent, while another 18 percent called Him a "normal human being."
Most people associated positive words toward Jesus, however. Christ was most often described as "peaceful," "spiritual," "loving," "wise," and "leader," by the total sample.