'Uma Musume: Pretty Derby' Latest News: Series to Premiere With One-Hour Long Special Featuring Episodes 1 and 2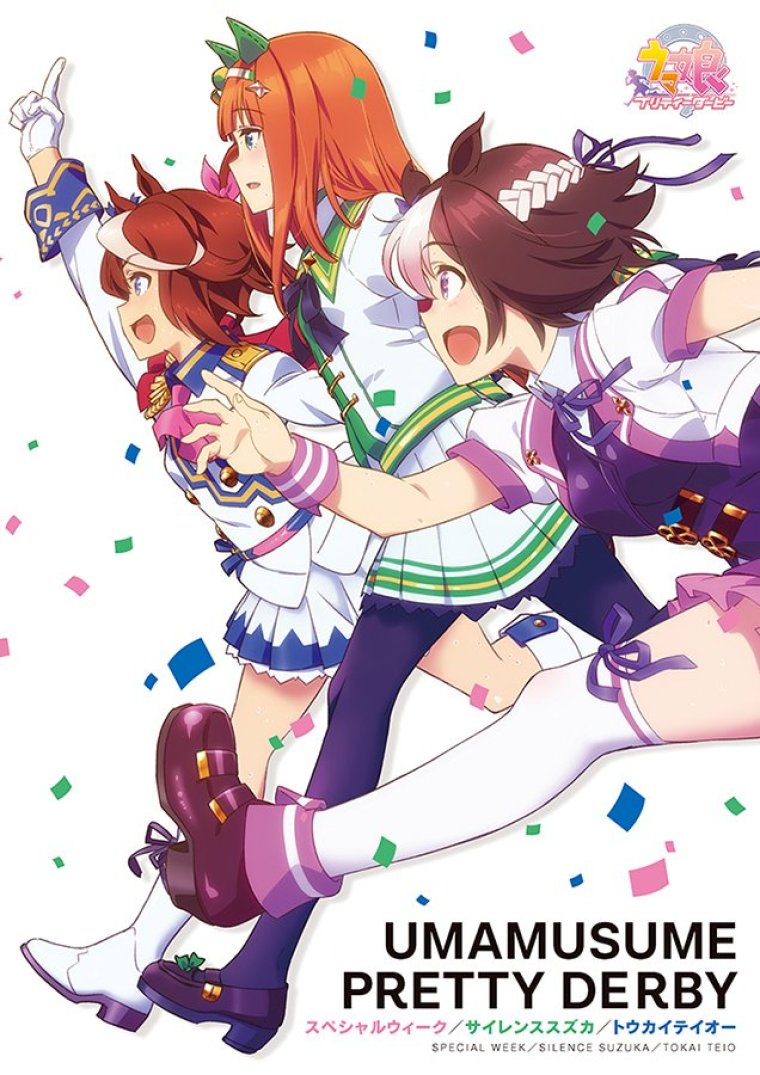 The official broadcast dates have been announced for the upcoming Japanese sports anime series "Uma Musume: Pretty Derby." The series is based on a 2018 mobile video game developed by Cygames.
The series will tell the story of Uma Musume or Horse Girls blessed with excellent running capability. All o them dream of becoming top idols and compete in the national sports entertainment show known as the "Twinkle Series." And in order to achieve this goal, the girls enroll into the Nihon Uma Musume Training Center Gakuen (Japan Horse Girls Training Center Academy) under a teacher and trainer who will do all their best to help these girls debut.
In the game, the player takes on the role of the supportive teacher and trainer who will help the Uma Musume achieve their idol dreams.
Officially announced cast members include Azumi Waki as Special Week, Marika Koono as Silence Suzuka, Machico as Toukai Teiou, Ayaka Ohashi as Vodka, Chisa Kimura as Daiwa Scarlet, Hitomi Ueda as Gold Ship, Saori Oonishi as Mejiro McQueen, and Yukiyo Fujii as Tazuna Hayakawa.
Kouji Okino and Megumi Toyoguchi will also be part of the cast as Trainers.
The main seven characters of the series also sing the opening theme titled "Make Debut," as well as the ending theme titled "Grow Up Shine!" The opening theme is previewed in the series' most recent promotional video.
Japanese animation studio P.A. Works is animating the series under the direction of Kei Oikawa. Yousuke Kabashima is serving as both character designer and chief animation director. Masafumi Sugiura, who is also known as Pierre Sugiura, is writing and overseeing the series scripts together with Cygames' Akihiro Ishihara. UTAMARO movement is in charge of music composition at Lantis.
"Uma Musume: Pretty Derby" premieres Sunday, April 1 at midnight JST on Tokyo MX and BS11. The pilot broadcast will be one-hour long special featuring the first and second episodes of the series.
Information on other broadcast schedules and online resources can be found on the series' official site.
Sources:
https://www.animenewsnetwork.com/news/2018-02-25/uma-musume-pretty-derby-anime-reveals-cast-theme-song-visual/.128248.
https://www.youtube.com/watch?v=tZA1qGBqsfA
[embedded on official site: http://anime-umamusume.jp/movie/]
http://anime-umamusume.jp/onair/
Photo source: