Unchurched Americans Most Resistant to Evangelism Outreach in 20 Years, Survey Finds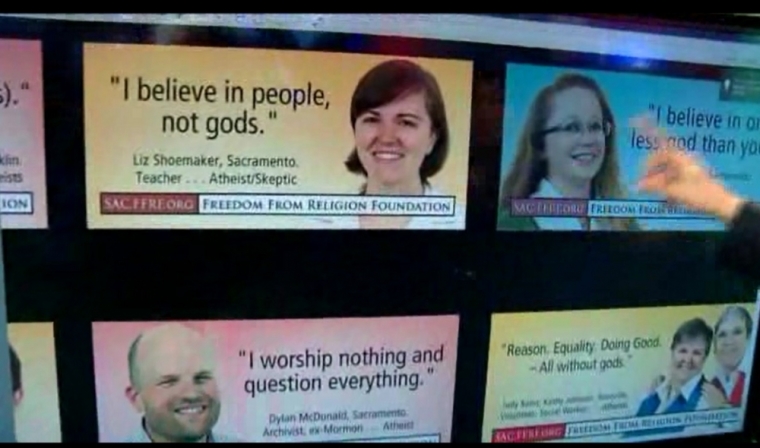 A new study from Christian Research company Barna Group reveals that unchurched Americans are the most resistant to outreach efforts by the church and friends than they've been in 20 years.
Data collected from 42,855 interviews show that 47 percent of U.S. adults who do not attend church said they were open to being invited to church by a friend – down from 65 percent in 1993.
However study results indicate that personal invitations from friends are the most effective way to draw church visitors compared to other outreaches.
The data showed what Barna called "moderate openness" to "high-touch" efforts such as home visits and phone calls. Twenty-seven percent of unchurch adults said they would be open to visiting a church if invited through a pastoral visit compared to 34 percent 20 years ago. Twenty-four percent said they would consider visiting if they received a phone call from a church.
The unchurched appeared to be the most resistant to church advertisement. A mere 18 percent of unchurched respondents said they would consider visiting a church after viewing TV, radio or newspaper advertising; 16 percent said they would be responsive to direct mailings and 14 percent said they would consider a visit after seeing a billboard.
According to the study, nearly two-fifths of the nation's adult population could be considered post-church with young adults being the most disinterested in faith.
Nearly half (48 percent) of Millennials between the ages of 18 to 28 qualify as post-Christian, meaning they do not participate in activities such as believing in God, attending church or reading the Bible; 40 percent of Gen. X-ers between the ages of 30-40 qualify as post- Christian.
Additionally nearly a quarter of all unchurched adults have never experienced regular church attendance.
Barna Group President David Kinnaman said of the results, "The gap between the churched and the churchless is growing, and it appears that Christian communities of faith will struggle more than ever to engage church outsiders in their neighborhood, town or city."
While the research does not reveal the cause of the rift between churches and their communities, he believes "monumental cultural changes" have made Christians seem "increasingly alien and difficult to understand."
These results are part a new book by Kinnaman and George Barna entitled Churchless: Understanding Today's Unchurch and How to Connect with Them. The book is currently available online.