United Methodist Regional Bodies Petition Denomination to Cut Ties With Pro-Abortion Group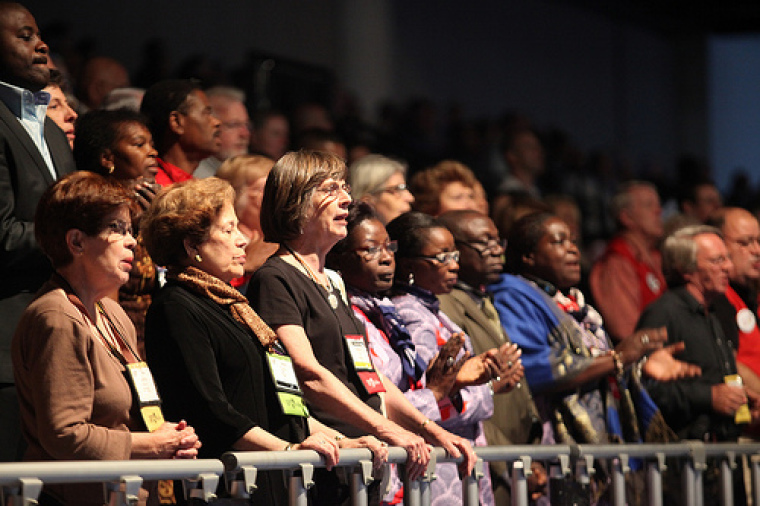 Some regional bodies within the United Methodist Church are petitioning the denomination to approve the end of its relationship with a pro-choice advocacy group at General Conference.
The UMC Annual Conferences of Western Pennsylvania, North Carolina, Alabama-West Florida, Mississippi, and Indiana are among those that have petitioned the Mainline Protestant denomination to sever its longstanding ties with the Religious Coalition for Reproductive Choice.
John Lomperis, the United Methodist action director at the theologically conservative Institute on Religion & Democracy, as well as an elected delegate for the 2016 UMC General Conference, is among those calling for the denomination to sever its ties with the abortion advocacy group that previously told this publication it's opposed to any restrictions on abortion, including during the third trimester.
In an interview with The Christian Post, Lomperis explained that he supported ending the ties between UMC and RCRC, calling the relationship "a scandalous betrayal of the God who creates and loves all people, regardless of race, gender, or age."
"Other Mainline denominations have severed their past ties with RCRC and my fervent prayer is for the UMC to follow their good example," said Lomperis.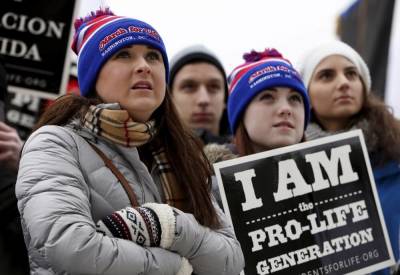 The Religious Coalition for Reproductive Rights was founded in 1973 and originally named the Religious Coalition for Abortion Rights.
"While our member organizations and individual supporters are religiously and theologically diverse, they are unified in the commitment to preserve reproductive choice as a basic part of religious liberty, and to be a collective, religious voice for reproductive justice," states their website.
"We support access to sex education, family planning and contraception, affordable child care and healthcare, and adoption services, as well as safe, legal, compassionate abortion care, regardless of income."
The UMC General Board of Church and Society and Women's Division of the General Board of Global Ministries are both member groups of the RCRC, though neither they nor the denomination provide funding to RCRC.
Proponents of severing all ties to the RCRC have argued that the pro-choice views of RCRC conflict with the official position of the UMC on abortion, which among other things opposes late-term abortion except for certain circumstances and parental or legal guardian notification for minors seeking abortion.
"Our belief in the sanctity of unborn human life makes us reluctant to approve abortion. But we are equally bound to respect the sacredness of the life and well-being of the mother and the unborn child," states the UMC.
"We recognize tragic conflicts of life with life that may justify abortion, and in such cases we support the legal option of abortion under proper medical procedures by certified medical providers."
Supporters of the RCRC relationship note that the UMC was a "founding member" of the RCRC and that several diverse religious groups are also involved.
"[I]nternationally, the Religious Coalition is an accredited nongovernmental organization with the United Nations Department of Public Information which supports international family planning services in such areas as South Africa where the coalition works with churches on HIV/AIDS education and prevention," stated a pro-RCRC resolution from a past General Conference.
Lomperis told CP that while past General Conference have failed to pass similar resolution to end the RCRC connection, "the vote margins keep getting closer."
"In the 2008 General Conference, we came especially close, with a final vote of 48 percent voting to withdraw the UMC from RCRC. This vote was very suspiciously scheduled for a moment when over 100 largely pro-life African delegates were not present," said Lomperis.
"The pro-RCRC side won in a 416-384 vote — 33 more delegates with a pro-life or even moderate stance on abortion would have swung things the other way."