United Methodist regional body to merge 10 failing congregations into 1 multisite church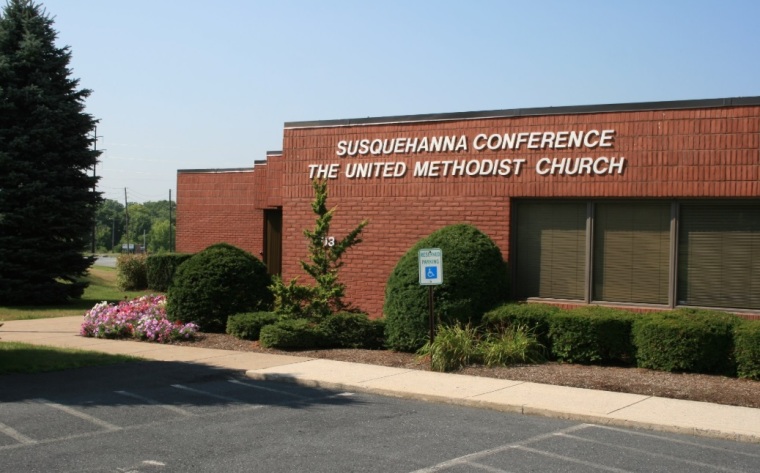 A Pennsylvania-based United Methodist Church regional body will be closing down 10 congregations to merge them into a new multisite congregation.
The UMC Susquehanna Conference said in an announcement emailed to supporters on Monday that 10 Harrisburg area churches were being closed down due to decline in their membership and increasing maintenance issues.
"The monumental edifices once supported by hundreds of worshipers are now a spiritual enclave for an average of 20-30 people, most in their 70s and 80s," explained the Rev. Jason R. Mackey, director of Connecting Ministries, in the email.
"And they are faced with hundreds of thousands of dollars in maintenance and repairs to fulfill our responsibility to keep the buildings safe and attractive." 
Mackey also wrote about envisioning "smaller, unique places of worship that will allow more flexibility" and "opportunity to collaborate and share space with neighborhood organizations."
The 10 churches will close on Easter Sunday, April 21, 2019. The properties will be placed on the market.
Kay Kotan, the conference's director of equipping vital congregations, has been heavily involved in the new merger project, known as "Impact Harrisburg."
In an interview with The Christian Post on Tuesday, Kotan explained that with the merger the churches "will be in a much stronger position to be more effective in our ministry in and around Harrisburg by consolidating our resources."
"Through their self-assessments, these 10 congregations discovered their ineffectiveness at being a vital church and reaching new people in the city of Harrisburg," Kotan added.
"All 10 buildings eventually will be divested, two of which will need to be handled in unique ways due to their historic nature. The number and locations of new properties are at the vision of the leadership team who will be appointed on July 1, 2019."
Kotan explained that for the new "Impact Church" of Harrisburg, they were looking for new worship sites across the city, including the local neighborhoods of Downtown, Midtown and Uptown Harrisburg, Allison Hill, and Penbrook.
Clergy assigned to closing the 10 congregations will be transitioned to the newly opened Impact Church for the duration of their current appointment year, which will conclude at the end of next June.
During the period of transition, the Impact Harrisburg congregation will worship at Twenty-Ninth Street United Methodist Church, also located in Harrisburg.