United Methodists Elect First-Ever African President of Church's Highest Court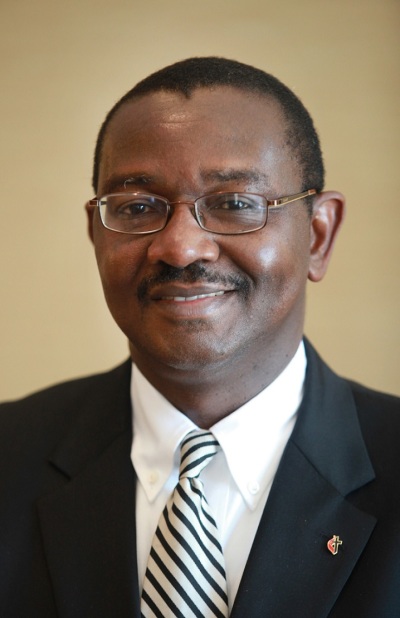 Delegates at the United Methodist Church's General Conference elected the first-ever African president of their highest ecclesiastical court.
N. Oswald Tweh Sr., a native of Liberia who already sat as a member of the United Methodist Judicial Council, was elected president of the Council last week.
A lay member who was elected to an eight-year term at the 2012 General Conference in Tampa Bay, Florida, Tweh has an extensive legal background, according to the United Methodist News Services.
"Tweh, an attorney, holds law degrees from the University of Liberia and Harvard University. He has served as assistant professor at the Louis Arthur Grimes School of Law at the University of Liberia and was president of the Liberian National Bar Association from 2006 to 2008," UMNS reports.
"The nine members of the new council, five of whom were elected on May 16, will take office at the conclusion of General Conference 2016."
Tweh is not only the first African president of the Judicial Council, but the first non-American to serve in that position.
The nine-member Judicial Council serves as the highest Church court for the UMC, determining whether or not certain actions are compatible with Church law.
"The Judicial Council determines the constitutionality of acts or proposed acts of the General, Jurisdictional, Central, and Annual Conferences," notes the UMC's website.
"It acts on these either on appeal of lower rulings or through requests for declaratory decisions. It also rules on whether acts of other official bodies of the denomination conform to the Book of Discipline. This is done in accordance with procedures established in the book."
A global denomination, while declining in the United States the UMC reports large growth in the developing world, especially the continent of Africa.
For this year's General Conference in Portland, Oregon, about 30 percent of the delegates present were from Africa.
Tweh's election to president of the Judicial Council is not the only showcasing of an increased African presence in the denomination.
At General Conference the delegates also approved the addition of five more United Methodist bishops for Africa, though not until the year 2020.
"The denomination's rapid growth in some parts of that continent has prompted a widespread recognition that more bishops are needed," UMNS reported last week.
"Between now and General Conference 2020, the standing committee will work with church leaders in Africa to come up with a comprehensive plan for where central conference and episcopal area lines should be drawn on the continent to have more effective ministry."