University May Sever Ties With Irish Presbyterian College Over Opposition to Homosexuality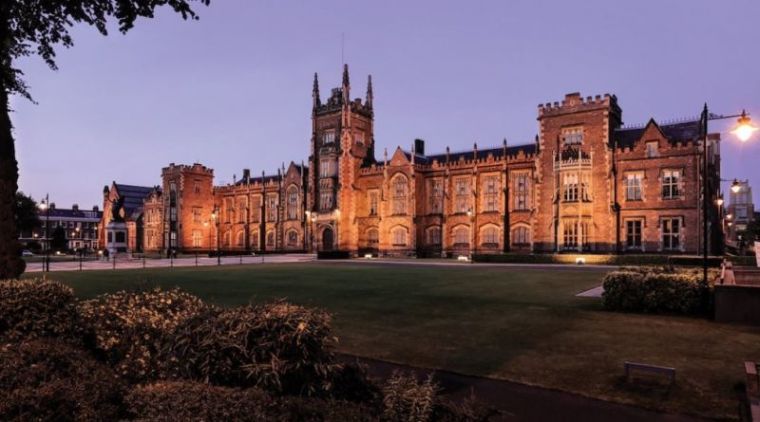 A university in Northern Ireland is reviewing its relationship with a college affiliated with the Presbyterian Church in Ireland following the denomination's recent decision to reject gay marriage and full membership to noncelibate homosexuals.
Queen's University of Belfast recently released a statement announcing that it was reviewing its connections to Union Theological College, which grants theology degrees to Queen's students.
"In light of a number of developments in recent weeks, the university is taking active steps to review the nature of its relationship with Union Theological College and several options are currently under consideration," stated the University, as quoted by the Belfast Telegraph.
Another factor in the review, according to the Telegraph, was the suspension of UTC Professor Laurence Kilpatrick, reportedly over comments he made that were critical of the church body's recent decisions.
In June, the Presbyterian Church in Ireland's General Assembly announced that, based on a report from their Doctrine Committee, same-sex couples could not become full members of their denomination nor could their children be baptized.
"We believe that their outward conduct and lifestyle is at variance with a life of obedience to Christ," stated the Church's Doctrine Committee, as quoted by the Irish Times.
"... homosexual activity is not consistent with Christian discipleship since it does not accord with the will of God expressed in his moral law."
The announcement garnered controversy, with prominent Republic of Northern Ireland political figure Lord John Alderdice announcing his resignation from the Presbyterian denomination.
In an interview with BBC Radio Ulster's Evening Extra program, Lord Alderdice explained that it was "a very difficult personal decision."
"It's no longer possible to defend the position of the Presbyterian Church or for me to feel that it's an appropriate expression of my faith so I've decided that after 30 years as an Elder and a lifetime as a member to resign from the Eldership," said Alderdice.
"That's a very difficult and painful decision, but is one that has come about over a period of time watching the direction of things."
The Very Rev. Stafford Carson, convener of the Presbyterian Church in Ireland's Doctrine Committee, defended the decision in a column for the Belfast Telegraph published earlier this month.
He explained that the Doctrine Committee's report was not about "preventing anyone from attending worship, coming into church, receiving communion, or having access to pastoral care. Neither was it about being attracted to someone of the same sex." The report was designed to provide guidance to ministers "with particular reference to couples in same sex relationships." 
"It is important to remember that marriage and sexual behaviour are not the only areas where Christians may fall short of God's will for their lives, and our report was very careful to point this out," wrote Carson.
"We recognise that following Jesus Christ as Lord often challenges us at the deepest level of our beings. That is why many of the personal issues of Christian discipleship are best discussed confidentially with wise and godly pastors and friends rather than being made a matter for public debate and comment through social media."