University of California Seeks to Ban Freedom of Speech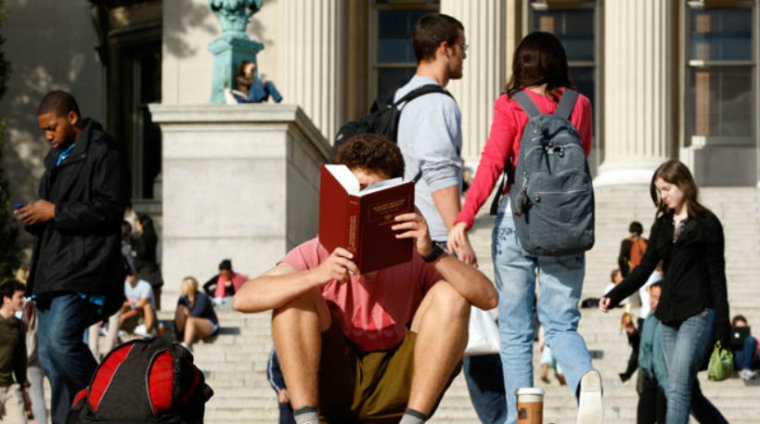 A new campus policy has been proposed at the University of California that seeks to limit freedom of speech so that students and faculty have the "right" to study or work "free from acts and expressions of intolerance."
The policy proposal, which has been deemed a "statement of principles against intolerance" was discussed by a committee of university regents on Thursday, and aims ban so-called intolerant speech, yet protect its students' and faculty's freedom of expression at the same time.
The policy defines intolerance as being "unwelcome conduct motivated by discrimination against, or hatred toward, other individuals or groups," and includes "acts of violence or intimidation, threats, harassment, hate speech, derogatory language reflecting stereotypes or prejudice, or inflammatory or derogatory use of culturally recognized symbols of hate, prejudice, or discrimination."
The proposal also warns that "intolerance has no place at the University of California" and the university will act "promptly and effectively" to any report of intolerant behavior.
"Everyone in the university community has the right to study, teach, conduct research, and work free from acts and expressions of intolerance," the proposal states. "This statement of principles applies to attacks on individuals or groups and does not apply to the free exchange of ideas in keeping with the principles of academic freedom and free speech."
"This statement shall not be interpreted to prohibit conduct that is related to the course content, teaching methods, scholarship, or public commentary of an individual faculty member or the educational, political, artistic, or literary expression of students in classrooms and public forums that is protected by academic freedom or free speech principles," the proposal continues.
The policy proposal lists examples to provide a guideline to what it considers to be intolerant acts.
The proposal prohibits any implication that people with disabilities are less capable than able-bodied individuals, prohibits expressing views that any racial or ethnic group is "less hardworking or talented," and would also prohibit the questioning of a student's leadership abilities on the basis of religion, sexual-orientation, sex, citizenship and nationality or race.
"The University of California is committed to protecting its bedrock values of respect, inclusion, and academic freedom," the policy states. "Free expression and the open exchange of ideas — principles enshrined in our national and state Constitutions — are part of the University's fiber. So, too, is tolerance, and University of California students, faculty, and staff must respect the dignity of each person within the UC community."
The proposal's definition of intolerant acts and narrow definition of freedom of expression have come under the scrutiny of critics.
In an op-ed for The Washington Post, Eugene Volokh, a tenured law professor at the University of California Los Angeles, opined that such a policy would extremely limit campus dialogue on racial issues, same-sex marriage and gender identity. Also, it would limit theological debate.
"Defending traditional exclusion of same-sex couples from marriage, by arguing that same-sex couples aren't as good at raising children as opposite-sex couples? (I suspect that view is wrong, but we can only know it's wrong if people are able to freely debate it.)," Volokh argued.
"Discussing purported differences in temperament, cognition, and more between men and women? Sharply criticizing certain religious denominations, and suggesting that people who are genuinely committed to those religious denominations are misguided or morally reprehensible?"