University Students in Australia Could Fail Courses for Using 'Gender-Specific' Words Like 'Housewife'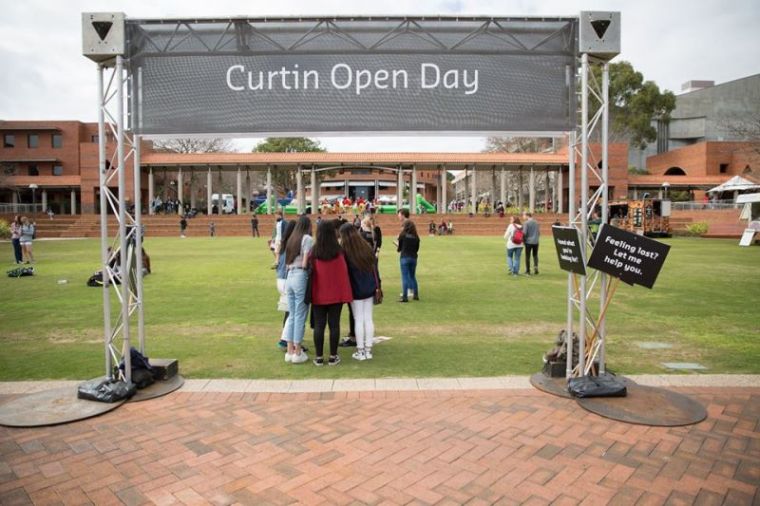 In a bid to become more gender inclusive, several universities in Australia are ditching "gender-specific" words they claim could be perceived as discriminatory, such as "housewife" and "mankind."
Students who continue to use the blacklisted words could be penalized with the loss of marks or even the failure of a course, according to news.com.au.
Jill Downie, deputy vice-chancellor of Curtin University in Perth, told the news publication that the university's "inclusive language procedures" was designed to help staff and students speak and write in an inclusive manner.
"The Student Charter and the Staff Code of Conduct set out the behavioral expectations in relation to students and staff, including a requirement to avoid behaviors which constitute discrimination and harassment," she said. "Where a member of the university community acts contrary to our expectations, there are clear processes to provide educative and/or other actions to address the issue."
A student who violates this policy by using language deemed discriminatory in coursework of tests could result in a failing grade, Downie said.
"Whilst it is possible that a student may fail an assessment or be subject to actions under the student charter or misconduct provisions, our preference would be to work with students to educate them on the use of inclusive language and this would be typically handled in the feedback provided to learners," Downie added.
CQUniversity offers their school community a list of gender neutral alternatives for common words like "man," which they say could reflect a bias for some.
Students are encouraged to use the word "humans," "workforce" instead of "manpower" and "artificial" instead of "man-made," the report said.
In line with the push to normalize transgender identity, the World Health Organization announced Monday in its 11th International Classification of Diseases catalog that the organization no longer considers transgender people, or people that suffer from "gender incongruence" as mentally ill. Gender incongruence was moved out of the mental disorders chapter of the catalogue and added to the sexual health chapter.
"It was taken out from the mental health disorders because we had a better understanding that this wasn't actually a mental health condition and leaving it there was causing stigma," Dr. Lale Say, coordinator of WHO's Adolescents and at-Risk Populations team said. 
The change will be presented at the World Health Assembly, the WHO's legislative body, in 2019 and will go into effect on Jan. 1, 2022, CNN reported.
The New York Times said the WHO first considered declassifying "gender incongruence" in July 2016, but didn't make the change official until Monday. This is the WHO's first revision to its list of diseases in 28 years.
Transgender identity, says The Week, evolved from a "sexual deviation" in the last few decades to "gender dysphoria" in the DSM mental disorder handbook used by psychologists. It is now only considered a disorder, per 2013's DSM-5, if a transgender person experiences distress or dysfunction.
In 2016, The American College of Pediatricians warned legislators and educators to reject all policies that condition children to accept transgenderism as normal, adding that attempts to normalize a condition classified as a mental illness is child abuse.
"The American College of Pediatricians urges educators and legislators to reject all policies that condition children to accept as normal a life of chemical and surgical impersonation of the opposite sex. Facts — not ideology — determine reality," the organization noted in a statement.
While everyone is born with a biological sex, gender, explains the organization, is an awareness and sense of oneself as male or female. It is a social and psychological concept.
"No one is born with an awareness of themselves as male or female; this awareness develops over time and, like all developmental processes, may be derailed by a child's subjective perceptions, relationships, and adverse experiences from infancy forward. People who identify as 'feeling like the opposite sex' or 'somewhere in between' do not comprise a third sex. They remain biological men or biological women," the organization explained.
According to a 2003 study conducted in Sweden, transsexuals who change their gender through body mutilation or hormone therapy have a higher suicide rate than the general population.
The study, which followed 191 male-to-female gender reassignments and 133 female-to-male gender reassignments from 1973–2003, found that suicide attempts and in-patient psychiatric treatment actually increased in Sweden among those who had a sex change.